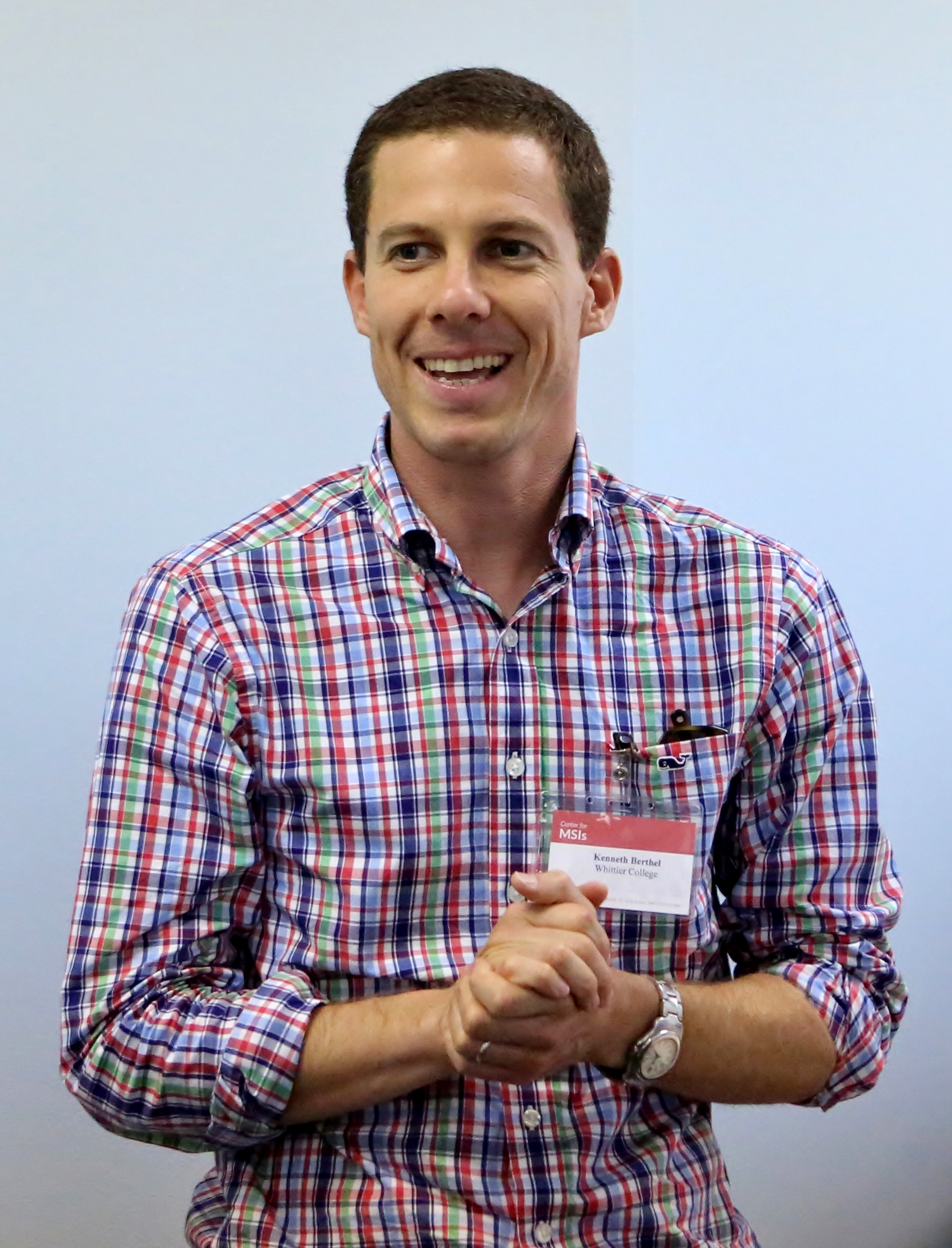 Associate Professor of Chinese
Department of Modern Languages
562.464.4588
kberthel@whittier.edu
Academic History
B.A., University of California, Riverside
Ph.D., University of California, Irvine
Bio
Kenneth Berthel earned a Ph.D. in Chinese Literature from the University of California, Irvine, in 2010. He offers courses on a broad array of topics in Chinese literature, culture, and language, including a year-long survey of the Chinese literary tradition, Chinese Culture and Civilization, Classical (Literary) Chinese, and an annual offering in Chinese Cinema, which looks at the development of the cinematic traditions of Mainland China, Taiwan, and Hong Kong. To date, Professor Berthel's research has primarily focused on philosophies of music and language in early pre-modern texts, but his academic interests are eclectic enough to have him engaged in a number of disparate scholarly projects at any given time. He enjoys taking students off campus for cultural experiences, with recent trips to The Pacific Asia Museum, The Japanese American National Museum, The Chinese American Museum, a walking tour of Chinatown Los Angeles, Monterey Park for a dim sum lunch, Rosemead for knife-cut noodles in the Shanxi style, and The Bowers Museum.
Selected Publications
"Creating Harmony from Diversity: What Confucianism Reveals about the True Value of Liberal Education for the 21st Century."  AsiaNetwork Exchange, April 2017, vol. 24, no. 1.
"How Did Zhong Ziqi Understand Bo Ya's Heart-Mind?: Hetero-Referential Aspects of Early Chinese Music Theory." Philosophy East & West, Jan. 2016, vol. 66, no. 1.
"Language in Zhuang Zi: A Theme that Reveals the Nature of Its Relativism and Skepticism." Journal of Chinese Philosophy, 2015, vol. 42, no. 5.
Book Review: Music in Ancient China: An Archaeological and Art Historical Study of Strings, Winds, and Drums during the Eastern Zhou and Han Periods (770 BCE-220 CE). By Ingrid Furniss. In China Review International, 2009, vol. 16, no. 1, pp. 101-104.