Johnson Hall
On
6 May, 2013
By
admin
0 Comments
Johnson Hall is the only hall directly attached to a Faculty Master's home—the Dezember Alumni House. The hall is coeducational by floor and houses approximately 90 students in several first-year Living Learning Communities (LLC). The first-year LLCs are meeting places for students to come together and collaboratively construct new ideas, traditions, and experiences. They are designed to help students succeed through their first year at Whittier College and beyond. These communities foster social well-being, academic enrichment, and individual growth, by providing each student with a sense of belonging on campus.
The double rooms in Johnson Hall are 16' X 16' and include sinks. The lounge area has a piano, and cable television, and a fireplace. Recent renovations in Johnson Hall include laundry room and bathroom improvements, furniture upgrades in all main lounges, construction of new classrooms, and installation of wireless Internet. Eco-friendly elements include water-saving toilets, low-flow shower heads, energy-saving light bulbs, and each hall has its own recycling bins.
History
Johnson Hall was built in 1955 as a residence hall for women (significant renovations were completed in 2007). It was named for Clifford and Susan Johnson, whose gifts made the building possible. Susan was one of the first women on the faculty, teaching science and math and Clifford was on the board of trustees for 45 years. 
---
Resident Advisors
 Name: Alfredo Santacruz '16
Major/ Minor: Physics- Engineering /Math
Hometown: Duarte, CA
Activities: ASWC Senate, Paragonian Society, TOBGLAD, Physics Club, Math Club
Hobbies: I enjoy exercising, hiking, and going on mini adventures to explore new places and try new things!
After College, I want to be: An Aerospace Engineer
A quirky fact about me is: I've only recently started to watch Star Trek...and I have fallen in love!
Hello, everyone! My name is Alfredo, and I am very excited to meet you all. This is going to be my second year as a Resident Advisor, so I am hoping to make it a fun year. Feel free to stop by my dorm to ask questions or have a chat; I am always up for a good conversation!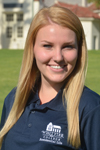 Name: Nikki Wester '17
Major/ Minor: Business Administration/ Organizational Leadership
Hometown: Amsterdam, Netherlands
Activities: Poet Global Ambassador, Charter Member of Lions Club, Residential Advisor
Hobbies: Go to the movies, go on hikes, play with my dogs, and watch Netflix!
After College, I want to be: Marketing Executive for a major film studio (Universal, Paramount, etc.)
My Favorite thing in the world is: Being together with my mom, sister, and two dogs and travel the world!
My best Whittier College experience has been: Meeting people from all around the world and getting to know our amazing professors.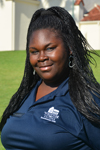 Name: Takara ​"Teekay" Jones '15
Major: Psychology
Hometown: Los Angeles, CA
Activities: Resident Advisor, Thalian Society, Asian Student Association, Black Student Union, IT Services.
Hobbies: Reading, Writing, Dancing, Hanging out with friends, Watching Anime and K-Dramas, attending K-Pop concerts.
After College, I want to: Take a year off of school to travel, Intern, and work before I enter graduate school. Someday I would like to be a Therapist, Choreographer, and a Chef.
My best Whittier College experience has been: I have had too many to count but I will never forget becoming a Thalian and being a Resident Advisor.
My Favorite things in the world are: Food, Family, Friends, and K-Pop
Welcome to Whittier College!!! I am beyond excited to begin the 2014-2015 school year and meet all of you. I hope that I can assist in making your transition from High School to College an easy and fun one. It is an exciting yet scary thing but I know you will all make Whittier your home just like I did and create memories that will last a lifetime.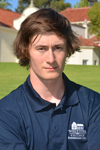 Name: Sebastian Latting '15
Major: Chinese
Hometown: Wolfenbüttel, Deutschland
Activities: William Penn Society, IT Services, Residential Life
Hobbies: Photography, various sports, cooking, and traveling.
After college, I want to be:
 Self-employed, or working for a multinational company traveling the world, working with people everywhere.
My best Whittier College experience:
has been working with the professors. The professors are very happy to work with you in and out of the classroom.