Ball Hall
On
6 May, 2013
By
admin
0 Comments
Recently renovated Ball Hall is home to 90 students and several first-year Living Learning Communities (LLC) (crosslink to FYE/LLCs – 32.4). The first-year LLCs are meeting places for students to come together and collaboratively construct new ideas, traditions, and experiences. They are designed to help students succeed through their first year at Whittier College and beyond. These communities foster social well-being, academic enrichment, and individual growth, by providing each student with a sense of belonging on campus.
The double rooms in Ball Hall are 15.6' X 15.6'. The lounge area has a piano and cable television, a kitchen and a fireplace. Recent renovations in Ball Hall include kitchen, laundry room, and bathroom improvements, furniture upgrades in all main lounges, construction of new classrooms, and installation of wireless Internet. Eco-friendly elements include water-saving toilets, low-flow shower heads, energy-saving light bulbs, and each hall has its own recycling bins.
History
With a mid-century design and central location, the Dr. Frank Irvin Ball Resident Hall was completed in August 1966.
---
Resident Advisors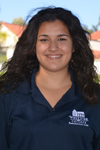 Name: Noor Mustafa '15
Major: Kinesiology
Hometown: Highland, CA
Activities: Volleyball, hiking, running, swimming, art
After College, I want to be: A Pediatric physical therapist.
A quirky fact about me is: I had 5 wisdom teeth.
Welcome poets!! Cannot wait to get to know all of you and I know we will have an amazing dorm experience this year!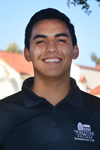 Name: David Jasso '15
Major: Political Science/Spanish
Hometown: South Gate, CA
Activities: ASWC Senate, Student Manager at CAAS, Track & Field, and tutor. 
Hobbies: Playing guitar and hanging out with friends. 
After College, I want to be: Able to travel across the US and go to Law School. 
A quirky fact about me is: I like to watch romantic comedies.
Hello Residents, Welcome to Ball Hall! I'm excited to be your RA this year. This is my third year being an RA and I can't wait to meet you all! My door will always be open so don't hesitate to ask my for help or stop by and hangout. It's going to be a fun year. 
​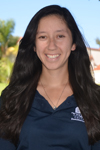 Name: Sara Molina '16
Major/ Minor: Kinesiology /Business
Hometown: Chino Hills, CA
Activities: Residential Advisor, Thalians, Who Cares, Program Board
Hobbies: Relaxing with friends, Crafting, Going to Disneyland, Playing Soccer
After College, I want to be: a Physical Therapist, possibly with a concentration in Sports Medicine
My favorite thing in the world is: Going home over the summer to be with my family and friends and summer co-workers.
A quirky fact about me is: that when I concentrate very hard I stick my tongue out or play with my nose.