Campbell Hall
On
6 May, 2013
By
admin
0 Comments
Close to the Athletic Center and the Hartley Faculty Master House, Campbell Hall, International Aspect Student dorm, houses 24 students and is co-educational.
History
Built in 1929.
---
Resident Advisors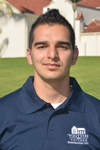 Name: : Ricardo Bazurto '16
Major: Physics​
Hometown: Whittier, CA 
Activities: Orthogonian Society, Improv club ​
Hobbies: Breakdancing, Guitar, Improv comedy
After College, I want to be: An Electrical Engineer
A quirky fact about me is: I went to a marine corp youth boot camp for fun.
My favorite movie thing in the world is: My family and friends.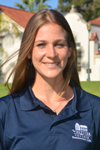 Name: Terrileigh Shepherd '15
Major: Environmental Science/English Literature
Hometown: Harare, Zimbabwe
Activities: Research Assistant, Peer Mentor, RA, Usher at Ruth B. Shannon Center, TA.
Hobbies: Health and Fitness, Scuba Diving, Travelling.
After College, I want to be: An Environmental Consultant/Fashionista/Travel Journalist.
My best Whittier College experience has been: Receiving the Fletcher-Jones fellowship which enabled me to travel to Kenya to do research.
My Favorite thing in the world is: A good book and a hot cup of tea.