Contact Us
On
28 Apr, 2013
By
rrafferty
0 Comments
Whittier College Student Counseling Center
Haverhill A (next to Campus Safety)
562.907.4239
562.907.4218 (fax)
​counselingcenter@whittier.edu
Hours of Operation
Monday - Friday, 8:00 a.m. - 5:00 p.m.
Closed daily from noon – 1 p.m.
Professional counseling staff is on call 24 hours a day, seven days a week. For after hours emergencies, call Campus Safety at 562.907.4211 and ask to be connected to an on-call therapist.
---
Staff
Rebecca Eberle-Romberger, Psy.D.
Licensed Psychologist
Director
Student Counseling Center
Dr. Rebecca Romberger has been a Licensed Psychologist in the state of California for nearly two decades. Born and raised in central Pennsylvania, she received her doctoral degree in Psychology from Indiana University of PA, and then relocated to California to complete an APA accredited internship with Kaiser Permanente in Health Psychology. She completed a post-doctoral fellowship at Children's Hospital of Orange County (CHOC), where she worked with children suffering with cancer and blood disorders, specializing in the psychological aspects of oncology. After a few years in private practice in Whittier, Dr. Romberger joined the staff of the Intercommunity Counseling Center as Executive Director. During this time, her passion for community psychology, clinical training and non-profit leadership blossomed. Dr. Romberger holds memberships in the American Psychological Association, the California Psychological Association and the National Institute of Sports Psychology. She has served as adjunct faculty to the University of Southern California (Rossier School of Education), the University of La Verne and the Fuller Theological Seminary, School of Psychology. She has particularly enjoyed supervising graduate psychology students to develop the therapists of tomorrow.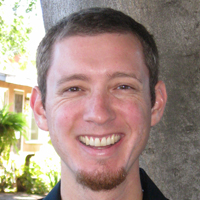 Paul Carbajal, M.A.
Program Coordinator
Student Counseling Center
Returning this year to Whittier College in a new role, Paul Carbajal worked last year as a counselor in the Counseling Center.  Paul brings a unique skill set to Whittier College, with both educational (primary, secondary, higher) and psychological (Community Counseling, College Counseling) experience; he is currently completing his doctoral studies in clinical psychology at Azusa Pacific University.  Combining his passions for academia, community service, and college students, Paul is excited about working with the Whittier College community this year.

Cathie Gray, Psy.D.
Post-Doctoral Fellow
Student Counseling Center
Cathie Gray has a culturally rich personal background. After having grown up in three different countries, including the United States, she attended undergraduate school as an international student. She earned her doctorate degree in clinical psychology from Fuller Graduate School of Psychology in 2012, and previously earned her master of arts degrees in counseling psychology (1995) and clinical psychology (2008). Cathie has eight years of experience helping college students with a variety of problems, including depression, anxiety, culture shock, emotional and relationship difficulties, identity issues, discrimination issues, substance abuse, domestic violence, trauma and surviving childhood abuse. Her primary therapeutic approach is Interpersonal Psychotherapy (IPT),which focuses on building social strengths and overcoming problems by looking at interpersonal interactions, relationships and coping. She enjoys working collaboratively with clients to find effective solutions for their presenting issues.

Sheila Khaleghian, Psy.D.
Post-Doctoral Fellow
Student Counseling Center
Sheila Khaleghian earned her Doctorate and Masters degrees in clinical psychology with an emphasis in family and couple therapy from California School of Professional Psychology (CSPP) at Alliant International University.  She also previously earned her bachelor of arts degree in psychology from Chapman University. Her clinical training experiences include: the Children, Youth, and Family Services Consortium, the Los Angeles Gay and Lesbian Center (LAGLC), and Exodus Recovery Inc., where her training ranged from individuals of all ages, families, couples, as well as group therapy. Sheila has also provided community service for a number of non-profit organizations here in Los Angeles for the past 10 years. She is passionate about working with college students and is excited to be a part of the counseling center.
Sophia Chang, M.A.

Pre-Doctoral Intern
Student Counseling Center​
Sophia is a doctoral student in the clinical psychology program at the California School of Professional Psychology (CSPP). She holds a Master's degree in Marriage and Family Therapy from the University of Southern California (USC). She has been licensed as a Marriage and Family Therapist (MFC 50767) and is currently doing her last doctoral internship at Whittier College. In the last seven years, she has seen numerous clients in both inpatient and outpatient treatment settings at community mental health agencies. Her clients range from children to teenagers to adults. Sophia has experience in working with college students as she completed her doctoral practicum and internship at Santa Monica College and California State University–Dominguez Hills. She specializes in interpersonal relationship problems/conflicts, couples' counseling, depression and anxiety, Emotionally Focused Therapy (EFT), multicultural counseling, and international student counseling. Sophia is dedicated to creating secure therapeutic relationships so that clients are well supported throughout their time at Whittier College.

Stephanie Smolinski, M.A.
Pre-Doctoral Intern
Student Counseling Center
Stephanie Smolinski is a doctoral student in clinical psychology at Fuller Theological Seminary School of Psychology. Prior to entering Fuller, Stephanie completed her master of arts from Pepperdine University's Graduate School of Education and Psychology. While in school, she completed practicum-training experiences at Hathaway-Sycamores in a school-based setting with children and at Fuller Psychological and Family Services with clients of differing ages and presentations. Recently, Stephanie has been working on a research study at Fuller's Travis Research Institute, administering a battery of tests to children and adolescents to investigate the utility of computer-based interventions for attention and concentration issues. In addition, she has participated in research studies at University of Southern California's Institute for Creative Technologies to explore the use of virtual humans in assessing trauma in military veterans. Stephanie is very excited to be at Whittier College for her pre-doctoral internship. 
Amanda Waters, M.A.
 
Practicum Intern
Student Counseling Center​
Amanda Waters is excited to come alongside others to enable them to live life to the fullest. In May 2011, Amanda received her Master's degree in Clinical Psychology and is currently a 5th-year doctoral student in Clinical Psychology (Ph.D.) at Rosemead School of Psychology at Biola University. Through her training, she has served as a therapist at the Biola Counseling Center and an assessment extern in the Whittier Union High School District and Los Angeles County Department of Mental Health. She has experience working with individuals of a variety of cultural backgrounds throughout the lifespan, including undergraduate and graduate students. Amanda's research is focused on protective factors against the negative effects of racism in ethnic minority people.  She is excited to be a part of Whittier College's Student Counseling Center, helping students flourish.
Brittany Johnson, M.A.

Practicum Intern
Student Counseling Center                             
Brittany Johnson is currently in her 5th year as a doctoral student at Rosemead School of Psychology, and will complete her Psy.D. in 2015.  Her interest in psychology began during her time as an undergraduate student at Gordon College (Boston, MA), where she earned her Bachelors in Psychology, with a minor in Spanish.  She later obtained her Master's in Clinical Psychology at Rosemead School of Psychology, where she continues to study and work as a part-time therapist and teaching assistant.  Brittany has worked in a local school district conducting psychological assessment and therapy for elementary school children.  She has also worked in community mental health centers in Los Angeles County, primarily providing individual and group therapy, and psychological assessment.  Brittany enjoys working with young adults and helping them to find meaning and purpose amidst the many challenges that can arise during the formative years of college.  She looks forward to the opportunity to work with students at Whittier College this year!