The Whittier Fund
On
2 May, 2013
By
Anonymous (not verified)
0 Comments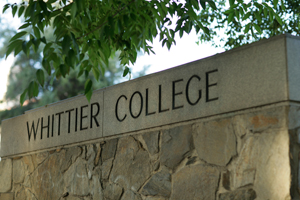 Tuition does not cover the entire cost of educating a student.
Unrestricted gifts to the Whittier Fund bridge this funding gap and support the College's most pressing needs, including:
Access to a great education.
Scholarship support opens doors to the benefits of higher education -- 85% of students receive aid.
Internships and jobs.
The College provides career counseling, while also connecting students with internships and networking opportunities.
Personal attention.
With Whittier's student-to-faculty ratio of 13-to-1, students benefit from small class sizes and frequent interaction with professors.
Leadership and team-building.
Opportunities include 21 varsity sports teams and 70+ student-run clubs and organizations.