Tutoring
On
22 Apr, 2013
By
rrafferty
0 Comments
CAAS offers a variety of peer tutoring services to help students meet the demands of college learning.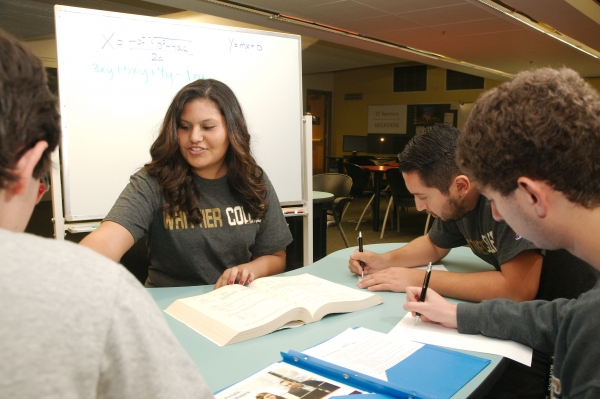 Writing tutors are also available to assist their peers in conceiving, drafting, and revising papers.
Subject Tutoring – Tutors in a range of subject areas are available to help with comprehension of course material and test review. Services are focused on introductory and high enrollment courses.
Group Tutoring/Supplemental Instruction (SI) – SI facilitates collaborative and group learning.  Experienced SI peer tutors for specific courses are available to conduct review sessions each week to help students review their own notes from weekly lectures, and improve exam preparation and study strategies.
Writing Tutoring - Peer writing tutors assist students with conceiving, drafting, and writing papers, as well as provide useful writing techniques.
At CAAS, we believe tutoring should be a collaborative learning process. Just as we expect our tutors to assist you along your academic journey, we expect students to be engaged, prepared, and willing to give their best.
Our tutoring program is certified by the College of Reading & Learning Association (CRLA). Additionally, all tutors are trained according to CRLA's certification guidelines.
Student Testimonials
"The students were very nice making it less intimidating for me to get help."
"I felt I built a personal connection with all my tutors, making it a positive experience to attend sessions."
"Will be back. Many times!"
"Really liked it and very helpful. Made me feel more confident about the material."