Overview
On
25 Feb, 2014
By
mramos1
0 Comments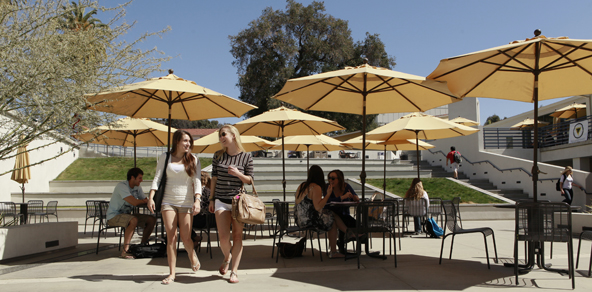 The WISE Summer Program is a full, academic-intensive four-week program to help prepare students to English-immersion coursework and residency. 
The program consists of two components:
A Writing Lab and College Skills Seminar
A three-credit college level summer course
More information about these components is provided below.
---
Component 1
Writing Lab and College Skills Seminar
Students will concentrate on developing writing skills through rigorous examination of literature, individual analysis, practice essays, and guided critiques.  Students sharpen their language abilities while experiencing the academic methods typically used in most American universities, cooperative learning in small groups, developing critical thinking skills, giving presentations, and actively participating in class discussions.  Students will design appropriate study habits and prepare for interactions within the American classroom. Peer mentors will help support students' mastery of the basic conventions of written and verbal English, and serve as informal guides as international students explore the campus, the City of Whittier, and the exciting Los Angeles region.
---
Component 2
College-Level Summer Courses
Following the Writing Lab and College Skills Seminar, students will enroll in one of three Whittier College summer courses*. Writing Mentors will work with students during scheduled study hours and provide personalized feedback and coaching for all written assignments.
Chinese Cinema. An introductory course to the culture, aesthetics, and socio-political background of Chinese film produced in the period from the 1930's till the present. A goal of the course is to develop and refine an ability to think about and understand culture through cinematic expression. Students will look at the cultural antecedents that influence Chinese filmmakers and the ways they manipulate traditional artistic forms as a means of self-expression, narrative and the function of films both within the art form and by extension within Chinese culture-expression. A wide variety of Chinese films are viewed. No background in China or Chinese is required. This is a 3-credit course.
Drawing I. Course designed for beginning art majors and non-art majors (those students who wish to learn the fundamentals of drawing). Many operative aspects of drawing and principles of design are presented. Emphasis is placed on analytical study of composition, space, proportions, line, value and texture, etc. Upon completing this course, the student should have a solid practical knowledge of various drawing techniques. This is a 3-credit course.
Quantitative Reasoning. This course is designed to help students develop their ability to create, analyze, and communicate quantitative and scientific arguments. It will emphasize critical thinking and problem-solving skills while also giving students practice in computation and symbolic manipulation. Topics to be covered include elementary linear equations, polynomial modeling, working with and understanding graphs and graphical presentations, and elementary probability and statistics. These topics will be presented in the context of applications and models from various disciplines. This is a 3-credit course.
* Credits earned from the summer course will count towards Whittier College degree and may be applied toward degrees at other institutions you wish to apply for. Please check with your home institution for more information.