Overview
On
19 Feb, 2014
By
mramos1
0 Comments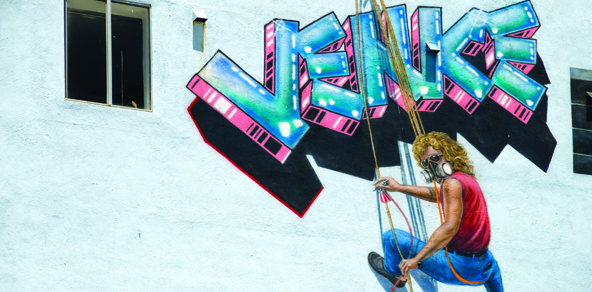 As an expansive team-taught course with faculty and guest artists from various disciplines (including from business, education, mathematics, music, political science, psychology, and theatre), students in INTD 303: "Ways of Knowing: Exploring the City of Angels" will be immersed in understanding topics and theories from multi-disciplinary perspectives. Specifically students will compare and contrast form, function, audience, intention, and meaning through multiple disciplines and forms of artistic expression; grasping how different disciplines approach a similar experience is central to this class. At its core, this course is steeped in the theory of multiple intelligences posited by Howard Gardner in Frames of Mind. Classes are designed to be experiential in nature and will incorporate discussions, lectures, film screenings, workshops, visiting guest artists, and excursions to various museums and live performances in the Greater Los Angeles area.
Past LAIAP excursions have included the Walt Disney Concert Hall, the Ahmanson Theatre, LA Opera, the Mark Taper Forum, the Kirk Douglas Theatre, the Geffen Playhouse, the Museum of Tolerance, the Grammy Museum, the Los Angeles County Museum of Art, the Geffen Contemporary at MOCA, the Huntington Library & Gardens, and nature hikes in the Whittier Hills. 
For Summer 2014, we have incorporated a Los Angeles Philharmonic concert which will be conducted by Gustavo Dudamel. 
Course Credit
INTD 303 has no pre-requisites and is open to all students. Upon completion, returning students will earn six credits and fulfill CON 1 and CUL 6 requirements. New students will earn six credits and fulfill the CUL 6 requirement.