Whittier Student Film-Makers Have Vegas Debut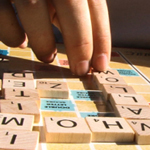 Four Whittier College student-produced films will be screened at the Campus MovieFest (CMF) 2010 International Grand Finale (IGF) at the Wynn Hotel in Las Vegas, Nevada. From June 10-13, CMF—the world's largest student film festival—will host student filmmakers from across the globe at a weekend full of events — including screenings of over 200 movies, industry workshops, networking opportunities, alumni gatherings, concerts, and a red-carpet, star-studded final ceremony at the Encore Theater.
The movies screening at IGF highlight the best of the best from over 50 participating schools, giving students an opportunity to share their movies with their peers, guests in Las Vegas, and industry leaders. The Whittier student films that will be screened throughout the three-day festival are Phoebe's Fifteen, Best Picture category; A Family on Probation, Best Drama category; Audition, Best Comedy category; and Palaver, Wild Card category.
Click here to watch the latest Campus Movie Fest films.