Whittier Hosts Psychology Undergraduate Research Conference
By Brianna Esparza '14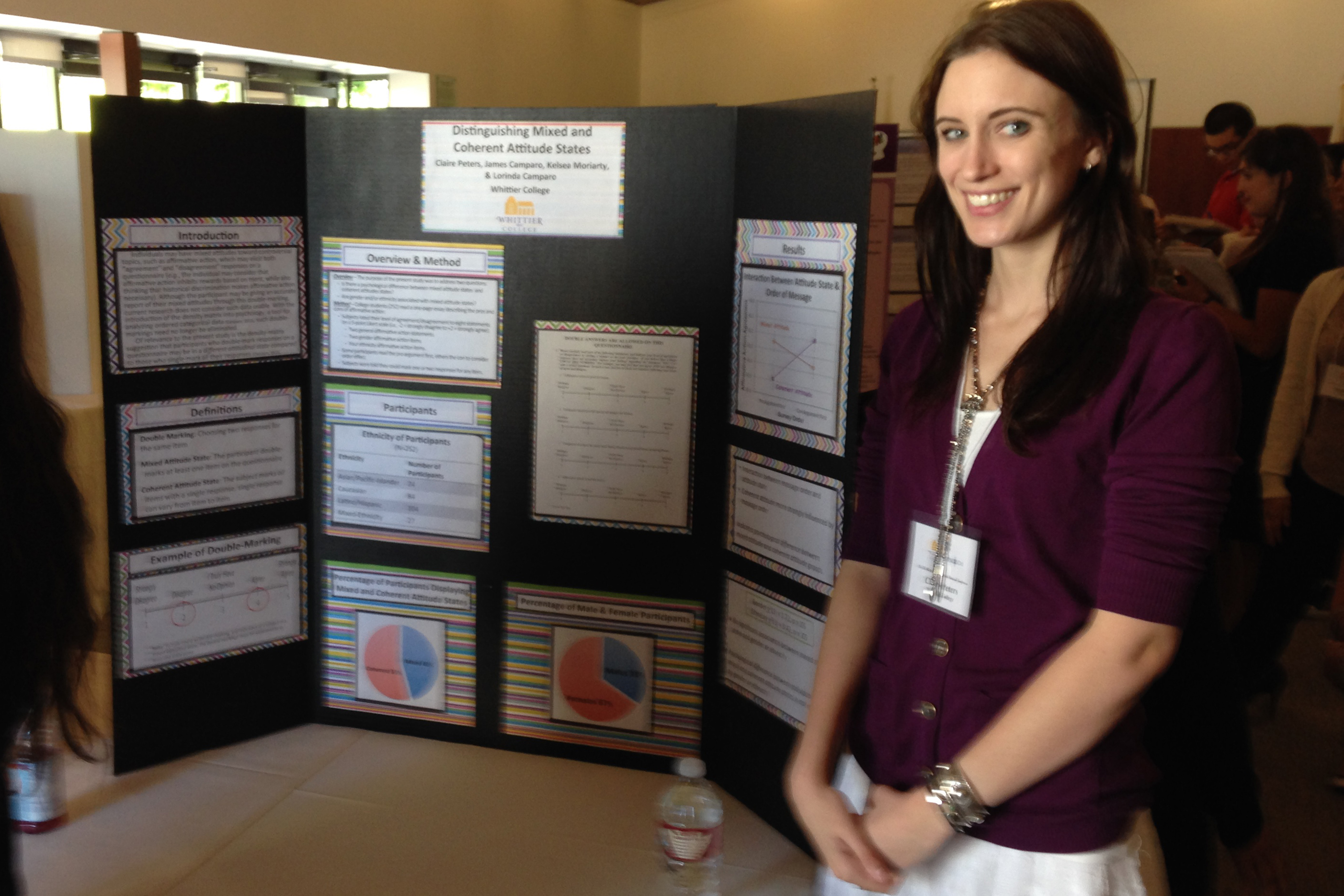 Dozens of psychology students from across Southern California gathered to present at the 13th Annual Psi Chi Whittier Undergraduate Research Conference (WURC). The conference was organized by Professor of Developmental Psychology Lori Camparo.
"Psi Chi is designed to support and promote recognition of undergraduate research in psychology and related fields, to increase standards for undergraduate research, and to create a collaborative community among various disciplines and undergraduate programs in the Los Angeles area," said Camparo.
Students and professors traveled to Whittier College from UCLA, Biola University, and California State University, Los Angeles, eager to present their contributions to the field.
One team of Whittier students, Ameena Ahmed '15, Eesha Jagtap '15, and Tiffani Tejada '16, worked closely with Assistant Professor of Psychology Kayoko Okada to present, Understanding Consumerism in Academic Entitlement. In this research project, students were seeking to find a correlation between cost of tuition and academic entitlement.
"We met with Dr. Okada once or twice a week to practice," says Ahmed. "It was a lot of work, but it was a good experience!"
Dr. Nicole Gage, researcher of Cognitive Science at the University of California Irvine, was the keynote speaker, presenting Brain Measures for Early Detection of Language Impairment in Children with Autism.