Whittier Graduate makes List of Up-and-Coming LGBT Leaders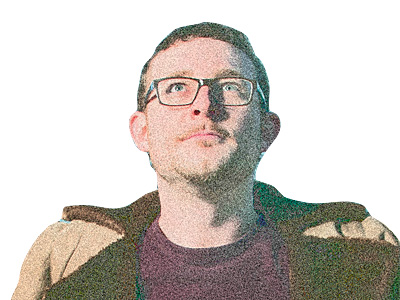 Comedian James Adomian made The Advocate's "40 Under 40" list that identifies accomplished leaders in politics, sports, science, religion, and the arts. The magazine called the group "the architects of the next decade."
In 2012, Adomian released his debut comedy album "Low Hangin Fruit" which received mostly positive reviews. The one-hour stand-up set features personal stories, a number of celebrity impressions and political material including observations regarding the cultural perceptions of Lesbian, Gay, Bisexual, and Transgender (LGBT) people.
Adomian is best known for his work on Comedy Bang Bang, Last Comic Standing and The Late Late Show with Craig Ferguson where he impersonated President George W. Bush until 2009. He has performed sketch comedy and improv with the Upright Citizens Brigade Theatre and was a member of the Groundlings Sunday Company.
"I partly started doing stand-up because I've been out of the closet my adult life," said Adomian in The Advocate. "One of my pet projects is finding homophobic clichés and tropes in our culture and highlighting them for an audience. I'm lucky, most people react positively." 
The Advocate focuses on news, politics, opinion, and arts and entertainment of interest to lesbians, gay men, bisexuals and transgender (LGBT) people and is the oldest and largest LGBT publication in the United States.