Whittier College Shares Best Practices
Monday, September 27, 2010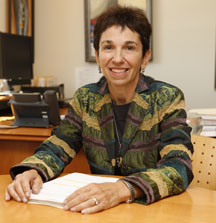 Dean of Students Jeanne Ortiz commented on the importance of colleges turning to each other to determine the best programs and practices that will work to boost enrollment, retention, and graduation rates of underrepresented students.
Whittier College has recently shared some of its best practices with fellow private colleges on the website www.buildingblocks2020.org.
"I think the idea of sharing information and good ideas that can be modified for a particular institution is very helpful," said Ortiz.