Wanberg Hall First To Go Green
Monday, February 22, 2010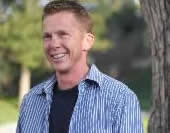 Sociology professor Sal Johnston will be the new Hartley House faculty master for fall 2010. As part of his new post, Johnston, who also coordinates the environmental studies program, is leading the charge of converting Wanberg resident hall—situated next to Hartley House—into a green living environment.
"How do you take an existing dorm, with a structure that wasn't built to be particularly sustainable, particularly efficient, and make it more so?" asked Johnston in an interview with Whittier College's QCTV. "There are some interesting things we can do, heating and cooling [techniques], strategic placement of trees. There are some really, really low cost, low tech [strategies] that have been implemented other places."
This project is one of several "green" projects initiated by Johnston at Whittier. Beginning in 2008, Johnston's environmental students class worked to reduce the amount of food waste produced by students in the Campus Inn. According to research, food waste produces carbon gases that negatively impact the environment. The educational campaign led by the class, coupled with the elimination of trays in the dining hall, helped reduce food waste from 7.4 ounces per person in the fall to 2.7 ounces in the spring.