Professor Fred Bergerson Returns to Vietnam Four Decades After the War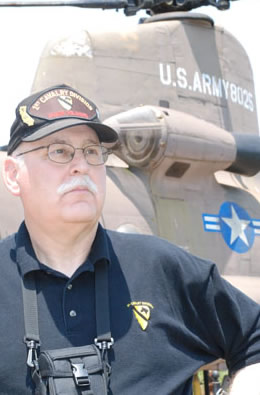 Political science professor Fred Bergerson was featured in Bill Bell's Memorial Day column in the Whittier Daily News.
Bergerson recently led a group of alumni and friends of the College on a 10-day trip through Vietnam. For Bergerson, a Vietnam veteran, it was his first trip back in 42 years. The group journeyed from Ho Chi Min City (Saigon) to Hanoi, along the way stopping at various former military sites including Camp Radcliff, China Beach, My Lai, and Khe Sahn.
Former Captain in the First Cavalry Division (Airmobile), Bergerson participated in the relief of Khe Sanh, known as Operation Pegasus. Bergerson received a Bronze Star for his meritorious achievement in assisting in the planning of the successful relief of the base.
On the last leg of the trip, the group held a remembrance ceremony at a rural site that was once LZ Evans to honor four fallen soldiers — Richard Frasca, Ray Robinson, Robert Wiedemann, and Ross Applegate — who served with Bergerson.
To learn more about the trip visit wordpress.