Political Science Professor to Lead 12-Day Tour to Vietnam--His First Return Since the War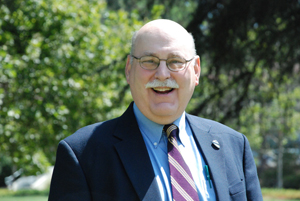 Professor Fred Bergerson, political science professor and veteran of the Vietnam War (Captain, U.S. 1st Cavalry Division/Airmobile), will lead a 12-day tour for alumni and families through some of the most well-known battle sites and share recollections and analyses of his time spent there in military service, notably on major strategic campaigns including the Tet Offensive and relief of Khe Sahn.
This will be Bergerson's first visit to the country since his tour of duty ended in 1971. As he notes in his letter of invitation to prospective travelers: "I am not sure what we will find there; I am certainly not sure what I will find there. I know that when I was called to active duty in 1966, I was a grad student focused on the politics of Indonesia. And when my tour ended and I came home, I vowed never to return to South East Asia and definitely to stay away from Vietnam. But after years of teaching courses such as Warfare: In Pursuit of Military Security, Military Strategy and Arms Control, my intellectual interests are now focused squarely on the meaning of the war—in its time, and for contemporary American politics, civil-military relations, and national security policy. Geographically and intellectually, my life has taken its twist and turns, and now I find myself willingly, albeit cautiously, traveling back through a door I thought firmly closed."
This travel opportunity is open to all Whittier College alumni, students, their families and friends, and space is available on a first-come, first-served basis. Non-College parties interested in joining this trip may be placed on a waiting list, should spots become available.