Poet Alumna and Grandfather Run In Los Angeles Marathon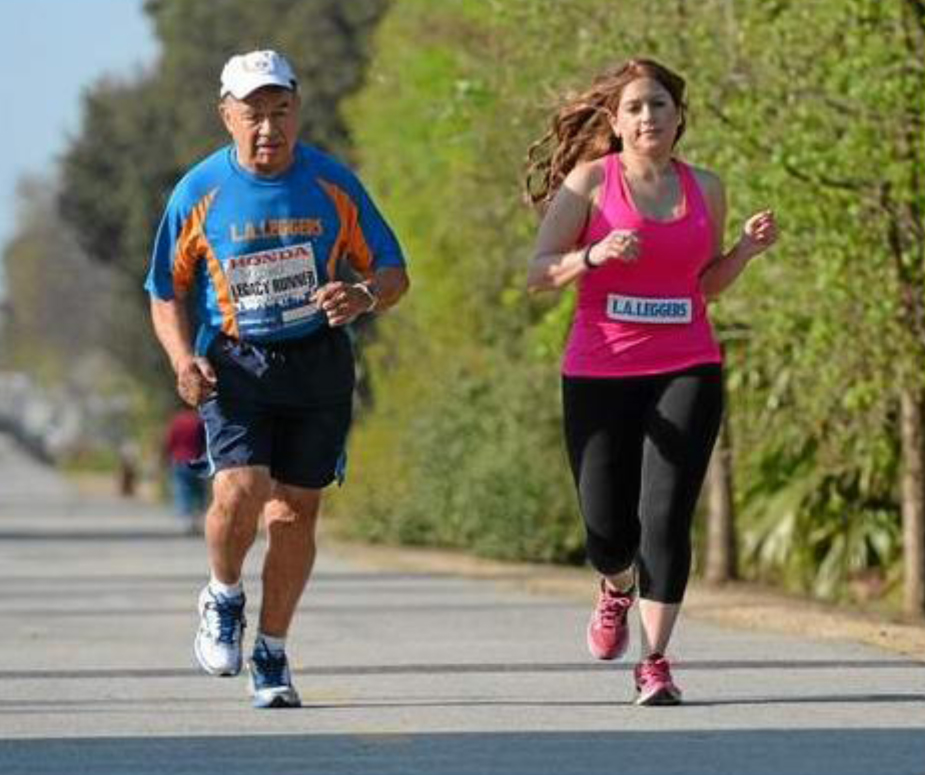 More than 25,000 runners participated in the 2014 Los Angeles Marathon last Sunday. 
Among those who ran the 26.2 mile course - starting at Dodger Stadium and ending at the Santa Monica Pier - were Whittier College alumna Kristine Mariscal '10 and her 82-year-old grandfather, Ignacio.
This was Mariscal's first time participating in the marathon. Her grandfather is a legacy runner, having participated in the event since its inception.
"[He] is an inspiration," she told the Whittier Daily News.
In the six months leading up to the race, the duo trained by running the City of Whittier's Greenway Trail. They planned to walk/run the marathon together as part of local nonprofit walking and running club, the L.A. Leggers. 
"I have accomplished personal and educational goals, and this is another one," said Mariscal. "I've never been a sporty girl, so if I can do this, anyone can."
Read the Whittier Daily News article here.
(Photo credit: Keith Durflinger, Whittier Daily News).