Isabel Allende and William C. Gordon in Coversation
Tuesday, October 29, 2013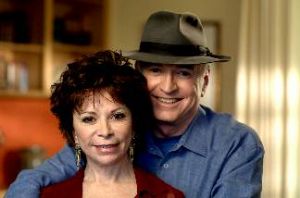 Literary couple Isabel Allende and William C. Gordon were in town this weekend for a fundraising event, "Isabel Allende and William C. Gordon in Conversation," to benefit the Whittier Scholars Program and Whittier High School. 
The talk allowed the audience to meet and interact with the authors. 
Allende is the author of 20 novels, short stories, and plays, plus a memoir-written in her native language, Spanish. A former attorney, Gordon has written five novels.
In 2007, Allende and Gordon visited Whittier College and received honorary degrees.  
Gordon, a native of Whittier and graduate of Whittier High School was instrumental in making the event happen.
"Whittier High gave me the best education any school in the country could provide, and don't forget, it was staffed in those years mostly by teachers from Whittier College," said Gordon in a recent interview. 
Read more in the Whittier Daily News.