Alumnus to Lead Canadian Lacrosse Team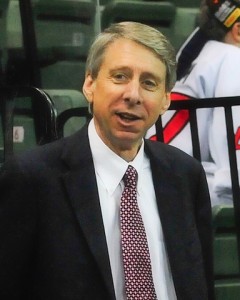 Doug Locker '79 has been promoted to president and general manager of the Vancouver Stealth. This move comes on the heels of the franchises' move to British Columbia from Washington state.
Locker has served the club for ten seasons and recently completed his fourth as vice president and general manager, winning the National Lacrosse League's General Manager of the Year while helping guide the Stealth to the championship game. He also serves as chairman of the NLL Competition Committee.
"Doug has done a tremendous job for the Stealth in his ten years with the organization," said Stealth owner Denise Watkins. "I know Doug will continue to produce great results on and off the turf."
Visit www.StealthLax.com for more information.