Program Board
On
8 Aug, 2013
By
admin
0 Comments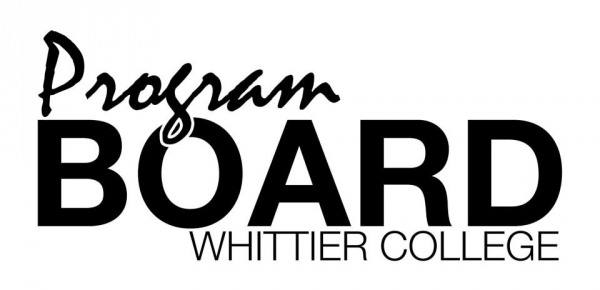 The Whittier College Program Board is established to provide balanced programming and high quality entertainment that is consistent with the educational objectives of the College, the priorities of the Associated Students of Whittier College, and the needs and interests of the entire College community. Keeping traditions alive, Program Board hosts the following annual events: Welcome Week, Homecoming Court Competition, Homecoming Spirit Week, Dub Sync Lip Sync Competition, Luminarias Semi-Formal Dance, SpringFest Carnival, and other smaller events throughout each academic year. Program Board hosts annual events that keep traditions alive and strong.
Meetings
Program Board meets Tuesday at 5:00 p.m. in the LEAP Conference Room
Contact
Contact the Program Board at aswc_prog@poets.whittier.edu.
Follow aswc_senate on instagram, facebook, or twitter to stay connected to the upcoming events!
 
2014-2015 Program Board Officers
Director - Cody Allman  
Vice Chair - Jessica Zatir 
Treasurer - Alex Perez
Secretary – Malorie Kole  
Special Events Chair - Sarah Meuwissen 
Marketing Chair – Sara Molina 
Social Media Marketing Chairs - Katya Murillo & Tania Ramirez
Welcome Week Chairs - Fernando Zaragoza & Jaime Sandlin 
Homecoming / Spirit Chair - Justine Budke
Spring Fest Carnival Chairs - Allison Cox & Lauren Galantai
Luminarias Semi-Formal Dance Chair - Cherylin Blandford 
Films Chair - Ian Clarke