Greenleaf Gallery
On
27 Apr, 2013
By
rrafferty
0 Comments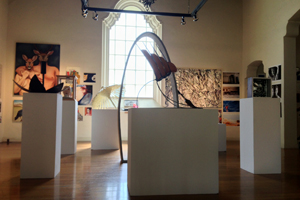 The Greenleaf Gallery, housed in historic Mendenhall on the Whittier campus, operates a full exhibition calendar, featuring the works of local and regional artists in a variety of media, offering artist lectures and opening receptions, and hosting special workshops or events.
Gallery Hours
Monday - Friday, 8 a.m. to 5 p.m.
Location
Mendenhall Lobby, First Floor
13406 E. Philadelphia Street
Whittier, CA 90608
---
Currently, at the Greenleaf Gallery…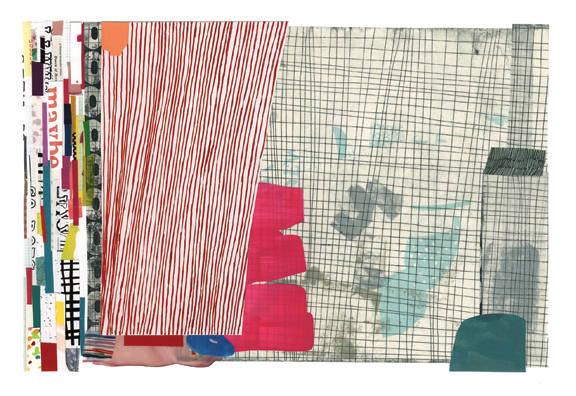 Diana Behl: Maybe Bermuda
Exhibition Dates: January 19 – March 6, 2015
Artist talk: Monday, January 19 at 7 p.m.
_____________________________
Maybe Bermuda draws its name from a happenstance juxtaposition of collage elements. The works in this exhibition encompass a fusion of multiple sources, acknowledging Henri Matisse's paper cutouts and William S. Burrough's literary Cut-Ups. Salvaged printed proofs, forgotten then found scribbled notes, painted and cut paper are culled together to connect disparate fragments. Though, contrary to the writer's chance-based (Cut-Up) practice, I am most often reconfiguring and re-contextualizing years of collected material in a gestated manner—at times, seeking both a textural harmony and discord.