Fellowship of the Poets
On
12 Jun, 2013
By
admin
0 Comments
With increasing support from a number of different foundations, organizations, and individuals, Whittier College has seen the number of awarded student fellowships grow significantly over the last few years.
This academic year, a number of students are exploring targeted projects, conducting fieldwork, and working alongside faculty to achieve their academic dreams - all under the auspices of financial grants and resources. These programs represent a significant external affirmation of Whittier College and its rigorous academic training ground, but more importantly, these fellowships further recognize the tremendous talent that comprises Whittier's student population.
Following is a cross-sample of our current fellows, detailing their credentials, special projects, and programs of study. For more information on these and other fellows—past and present—please visit www.whittier.edu/fellowships.
GREG SWEENEY '12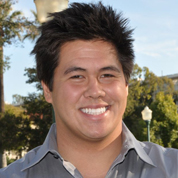 Awarded: Murphy Fellowship in the Center for Science, Health and Policy
Major: Biology
Academic Honors/Activities: Poet Football; 2011 article publication, Journal of Immunology, presented at the American Association of Immunology Conference
Research Focus: Studying the maintenance and preservation mechanisms of chromosome Telomeres, which impact both aging and immunology  cycles—work that is being conducted in partnership with Effros Lab at UCLA. This research was included in a recent publication showing that the activation of telomerase has strong benefits on vision, immune systems of function, skin enhancement, and sexual function. The study further claims that a highly effective supplement, TA-65, promotes the release of this enzyme. The product (TA-65) consists of small green plants and astragalus.
Faculty Mentor: Prof. Hector Valenzuela
"Our current projects involve measuring the effects of these compounds on human T-Cell cultures." ​
The Murphy Fellowship is a summer research award given to a student who is working directly with a faculty member during the summer on the faculty's research efforts. The award includes a summer stipend to support the student, a funds for supplies and other expenses.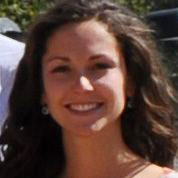 MELISSA DAVIS '12
Awarded: Fletcher Jones Program in Health and Science Undergraduate Fellow
Major: Whittier Scholars: "Medical Ecology"
Minor: Religious Studies
Academic Honors/Activities: Dean's List, Greenleaf scholarship, Outstanding Student Athlete '08 and '09, Urban Agriculture club, 2012 Relay for Life Development Committee, Theta Alpha Kappa
Research Focus: Exploring the effects of urban storm water runoff on the population of nitrogen-metabolizing bacteria at the junction between land and sea.
Faculty Mentor: Prof. David Bourgaize
"My goal is to be able to determine the relationship between the amount of nitrogen entering the local environment and the resulting population of bacteria that metabolize nitrogen."
The Fletcher Jones Undergraduate Fellowship program in Health and Science is dedicated to providing financial and mentoring support to six-to-seven of Whittier's best junior science students each year.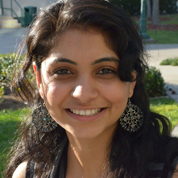 POONAM NAREWATT '13
Awarded: Richard M. Nixon Fellow
Major: Political Science and English
Minor: Chinese
Academic Honors/Activities: Pi Sigma Alpha, Sigma Tau Delta, Dean's List (2 semesters), Political Science Student Council, International Relations Club, Quaker Campus, and Model United Nations
Research Focus: Analyzing the political significance of Richard Nixon's historic trip to China from dual perspective—what it meant in 1971, and its lasting impact in 2012.
Faculty Mentor: Prof. Mike McBride
"As part of my project, I interned with the United Nations High Commissioner for Refugees (UNHCR) and interviewed scholars and politicians in China and the Philippines who are learned in international relations. My investigation into Nixon's trip to China includes the motives behind it, and the significance it continues to have on the United States' relationship with China and Asia at large."​
Created to honor Whittier College alumnus and former U. S. President Richard M. Nixon '34, the Nixon Fellowship Program is designed to prepare exceptional students for informed citizenship and service through internships, scholarship, and research opportunities that echo Nixon's successful legacy in domestic and foreign policy.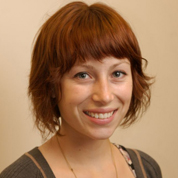 COLLEEN DALY '12
Awarded: Los Angeles Integrated Arts Program Mellon Fellow
Major: Theater and Global & Cultural Studies
Academic Honors/Activities: Dean's List, KCACTF Irene Ryan Acting Scholarship nominee, Sachsen Society, Department of Theatre productions
Research Focus: Investigating the social and political implications of performing arts in Ghana, a project that is the culmination of her study abroad experience in Ghana.
Faculty Mentor: Prof. Jennifer Holmes
"A significant relationship exists in that country between performance and a sense of national unity and community. This, in turn, plays into feelings of pride and purpose in developing both an independent country and identity."​
The Andrew W. Mellon Foundation Fellowship Program is dedicated to increasing interdisciplinarity and connection to the arts through student research, internships and project opportunities for undergraduate juniors.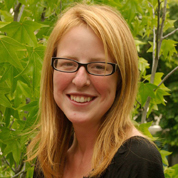 HANNAH WHITEHURST '12
Awarded: Keck Foundation Fellow
Major: Whittier Scholar: "Biological and Chemical Studies of the Environment" and "Individuals, Communities, and Natural Resource Management"
Academic Honors/Activities: Dean's List, Omicron Kappa Delta, Urban Agriculture Club, PARIVAR Club, Whittier Scholars Council,
Research Focus: Examining the relationship between earthworms and arbuscular mycorrhizal fungi (AMF), as earthworms are known to consume some fungi in the soil.
Faculty Mentor: Prof. sal johnston
"I am studying the effects of non-native earthworms on plant growth in Southern California. [My] study compares two grasses, Nasella lepida and Lolium multiflorum, which are native and invasive species, respectfully, and the changes in plant productivity in correlation to the presence of invasive earthworms."'
The Keck Foundation Fellowship Program is dedicated to increasing student research, internships, and project opportunities for undergraduate juniors working through the Center for Collaboration with the Arts and the Center for Science, Health, and Policy.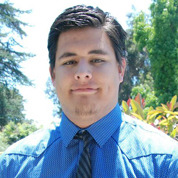 MARIO OBANDO '13
Awarded: Mellon-Mays Undergraduate Fellow
Major: History
Academic Honors/Activities: John Greenleaf Whittier Merit Scholarship, Dean's List, Peer Mentor
Research Focus: Examining gender, memory, and marginalization among Alabama African American women during and after Emancipation.
Faculty Mentor: Prof. Jose Ortega
"Using oral histories, interviews, and audio narratives complied by the Federal Writers' Project during the 1930s, I plan to show that although Alabama African-American women were socially, racially, economically, and sexually exploited and marginalized, they used their memory, deception, and sexuality to survive."​
With the support of the Andrew W. Mellon Foundation, the Mellon-Mays Undergraduate Fellowship Program is dedicated to increasing faculty diversity in institutions of higher learning by helping to create a pipeline of talented, diverse students who will go on to earn Ph.D.'s and entire the professoriate.
- from The Rock, Spring 2012