Exhibition: "Place, Change, Light"
On
28 Jan, 2014
By
mramos1
0 Comments
Date and Time:
Friday, February 28, 2014 - 5:00pm
Event Description: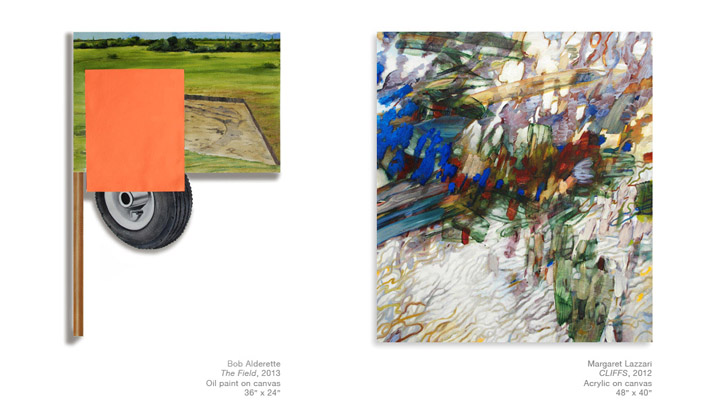 Whittier College is pleased to present two discreet bodies of work by Los Angeles artists Bob Alderette and Margaret Lazzari. Place, Change, Light juxtaposes these artists' approaches to the act of painting. Through the physical abutting and layering of both representational and non-representational imagery on traditional and non-traditional surfaces, Alderette's work explores the idea of paintings as portable, non-permanent objects. Conversely, Lazzari's work is rooted in a more traditional approach to painting. While her large works reference landscape space, they are devoid of anything specifically representational. Through color, saturation, density and layering, she explores ideas of tension, energy and movement in space.
Read more at the Greenleaf Gallery website.
Exhibition runs January 22 - February 28.
Artist Talk will take place Wednesday, January 22 at 7 p.m. Reception to follow.