Research & Fellowships
On
29 Apr, 2013
By
Anonymous (not verified)
0 Comments
The Center for Science and Health Policy (CSHP) encourages students— regardless of major—who are interested in math and the natural sciences to participate in rese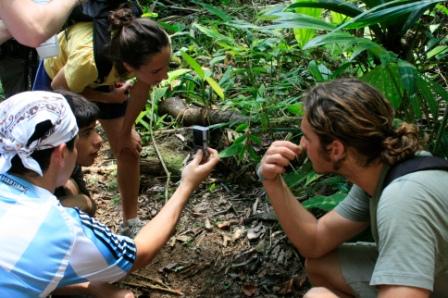 arch and fellowship projects. In many cases students can join student-faculty research projects on the Whittier campus. In addition, faculty members are a great resource to help students identify off-campus research, fellowship, and internship opportunities.
The CSHP offers fellowships that provide funding for students to undertake a significant scholarly project linked to math and science.
The following are CHSP specific fellowship opportunities:
Keck Fellowship Program
Fletcher Jones Fellowship Program
HHMI
CSHP fellows and scholars have gained professional publication and presentation credits for their undergraduate research work with faculty; have earned placement in top REUs (Research Education Experiences) and post-graduate fellowships; and have gone on to graduate programs in medicine, mathematics, engineering, physics, health science, education, and public policy at highly competitive universities such as Cornell, Tufts, USC, Stanford, MIT, and Columbia, among others.