Fellowships & Internships
On
29 Apr, 2013
By
Anonymous (not verified)
0 Comments
With critical work experience, service learning, and applicable skill sets accrued as undergraduates, CEC fellows and scholars have gone post-graduation to earn prestigious grants and awards, including the Fulbright Fellowship, for advanced study and fieldwork; earned placement in top graduate programs for social work, education, anthropology, public affairs, communication, environmental studies, and sociology, among others; and secured post-graduate career placement in a broad array of fields through global organizations such as the Peace Corps, government agencies such as the U.S. Department of  State, and Fortune 100 corporations such as Oracle, among others.
Internships
The CEC places students from all majors in more than 70 internships each academic year, supporting the needs of local and regional non-profit organizations.
Kinesiology and Nutrition Science major Maria Montero '14 is a recent CEC internship participant with Activate Whittier.
To learn more about available internships, please contact the Center of Career Planning & Internships.
CEC Fellowship Opportunities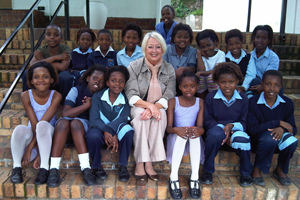 CEC works to help students launch their search for internal, national, and international fellowships that meet their intellectual, professional, and personal needs.
The CEC has recently launched the Stanidford Fellowship and LEARN Fellowship offering a Whittier College student the opportunity to intern at the Amy Biehl Foundation as part of his/her study abroad experience in South Africa.
Whittier Scholars Program major Faith Govan '14 was the first LEARN Fellow.
To find additional fellowship opportunities, please visit the Fellowships website.