Student Alumni Board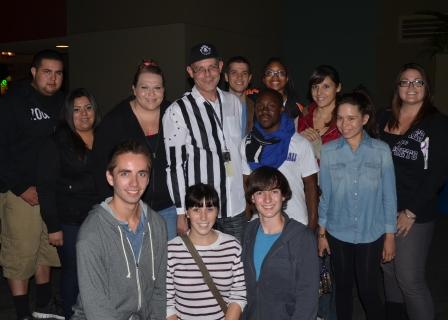 The Student Alumni Board (SAB) serves in both an advisory capacity for our greater alumni board and as ambassadors for the Alumni Board to the student body. This is achieved through participation in and promotion of alumni programming, as well as through the formation of strong connections between the students and members of the alumni body.
SAB members are selected through a rigorous process, beginning with a nomination submit by a faculty member, and followed by a written application. Terms of service may last through the life of the undergraduate experience, and SAB members often later serve on the Alumni Board of Directors.
Throughout the year, SAB members support a variety of programs geared to foster the relationship between alumni and current students, particularly in the area of career networking and opportunities, including participation in:
Alumni Board Meetings
Backpack-to-Briefcase Workshops
Worldwide Poets Day of Service
Alumni Professionals Job Shadowing
Recent SAB activities have also included a special trip to Universal Studios Halloween Horror Nights with Creative Director John Murdy '89; speaking opportunities at the President's Poet Council meeting; and recognition at the Alumni Association's Senior Class Induction Ceremony.
To learn more, please contact Caroline Galvin '08 in the Office of Alumni Relations.