After Whittier
On
23 Apr, 2013
By
Anonymous (not verified)
0 Comments
Whittier College biology majors graduate with a wide variety of opportunities before them. Recent alumni are completing graduate degrees at institutions that include Emory University, Harvard, University of Rochester, and schools within the University of California and California State University systems. Alumni have also gone on to professional schools in law, business, and medicine.
Graduates who enter the professional arena have taken jobs in fields that include:
Education, as professors, K-12 teachers, and in administration
Healthcare, as nurses, physician assistants, physical therapists, public health physicians, optometrists, pharmacists, dentists, pharmaceutical representatives, and in hospital administration
Scientific Research, for National Institutes of Health, Centers for Disease Control and Prevention, pharmaceutical companies, and in biotechnology
Small Business
Communications
---
See what our alumni are up to…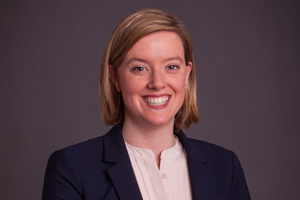 Allison (Roth) Ray '05
Senior Environmental Monitoring Specialist
Burns & McDonnell
"I visited Whittier during JanTerm, just when classes were getting out mid-day. I was impressed with the conversations I heard in the hallway. I heard this intense conversation about Martin Luther King Jr.'s legacy that I still remember. Everyone seemed so focused academically, and yet they were heading off to do things in the afternoon. I followed a group out of a building and out onto the Quad where they started playing Frisbee. I liked that academic-fun balance." Read more.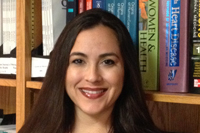 Monik C. Jimenez '04
Associate Epidemiologist
Brigham and Women's Hospital
Instructor of Medicine
Harvard Medical School
"Whittier has an incredible reputation and that has certainly been positive for me. When people ask me where I completed my undergraduate education they are always impressed I went to Whittier. I think there is a lot of renewed interest in small liberal arts schools like Whittier, and we have certainly made a name for ourselves. Furthermore, I gained stellar skills at Whittier. I honed my skills as a student, learned new techniques which set me apart from others "even at Harvard," and, most importantly, it gave me the opportunity to reach my potential." Read more.
Jonnie (Russell) Capiro '01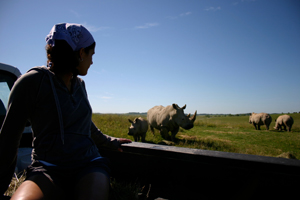 Senior Mammal Keeper
San Diego Zoo Safari Park (CA)
"As a student at Whittier, I learned to go for what I wanted in life, especially finding my way off the beaten path…The creative blend of a biology degree with some liberal arts classes made me a well-rounded student and created a foundation for life-long learning. This desire to continue learning has definitely helped shape my role as a zoo keeper, as I am always researching animal care, conservation projects, and ways to become even more involved in my field." Read more. 
Corrie Maggay '01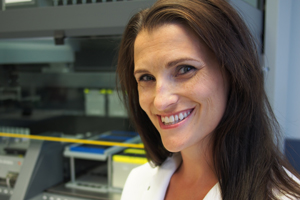 Forensic Scientist
Orange County Crime Lab (CA)
"At Whittier, I found that I didn't have to choose between school, playing a sport, being in a society, working, and having a social life. I was able to do it all and I felt as if I was supported by my professors. At Whittier, you don't (and because of the small class sizes, can't) get lost in the crowd. My favorite classes were the hands-on classes, such as anatomy/physiology, botany, marine biology, and so on." Read more.