3/3 Baccalaureate/Juris Doctorate Program
On
3 May, 2013
By
admin
0 Comments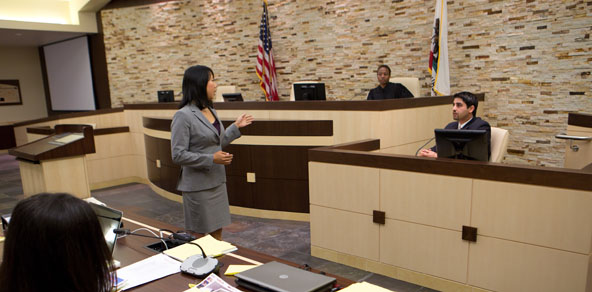 Whittier College's 3/3 Baccalaureate/Juris Doctorate Program (3-3 Law Program) identifies prospective and current students who, based upon their performance as undergraduates at Whittier, are eligible for early admission into Whittier Law School, which is nationally recognized for its innovative "Experience the Law" curriculum which gives students practical skills training from the first year of law school.
A bachelors degree will be awarded upon the satisfactory completion of thirty (30) transferable units of work at Whittier Law School.
Students of all majors may enter into the 3-3 Law Program at any time when they first enroll at Whittier and are encouraged to take courses in the following fields to prepare for law school:
Business Administration
Economics
English
History
Philosophy
Political Science
Psychology
Sociology
Program Requirements & Whittier Law School Admission Eligibility
Prior to entering the law school, students must:
Complete all the requirements of his/her undergraduate major. Students considering the 3-3 program should consult with their major advisor to see if this is feasible.
Complete all Liberal Education requirements.
Complete ninety total units at the undergraduate level.
Maintain a GPA of 3.00.
Students fulfilling the above requirements and scoring among the top 50% of those who take the LSAT are eligible to apply for admission to Whittier Law School. A student may take the LSAT at any time during the undergraduate years.
After being admitted to Whittier Law School, a student must successfully complete thirty transferable units of work during his/her first year of law school in order to complete his/her Bachelor's degree.
There are no formal registration requirements to enter the 3-3 program at present. A student may enter the program at any time during the student's time at the undergraduate campus.
Contact
Students intending to pursue the 3-3 Law Program should contact an advisor in the Department of Political Science immediately after admission to Whittier College for detailed guidance.
Learn More About Whittier Law School