Whittier College Partners with Publishing Concepts, Inc. (PCI) for 125th Anniversary Alumni Directory
Tuesday, November 5, 2013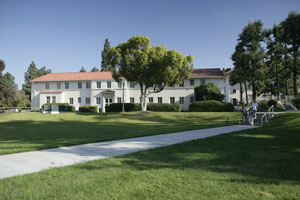 In conjunction with trusted partner Publishing Concepts, Inc (PCI), the 125th Anniversary Edition of the Whittier College Alumni Directory is now underway, with a publication date set for fall 2014 and available for purchase in both print and CD format. This directory will replace the previous one, published in 2007.
To carry out this project—and to ensure the most up-to-date information is on file to include in the publication—provider PCI will be contacting Whittier College alumni over the next several months by email, postcard, and phone to confirm or collect current data. To participate, alumni can call the toll-free number listed on the postcard or in the email, and answer a few simple questions; via this mechanism, alumni can also "opt-out" or limit the data printed in the directory. At that time, a copy of the new publication can also be reserved.
A webpage featuring answers to Frequently Asked Questions (FAQs) about this project is available at www.whittier.edu/alumnidirectory. Those with questions not found on this FAQ page are encouraged call the Whittier College Office of Alumni Relations directly, 562.907.4222, so that a member of the staff can assist.