Alumnus Will Head Ball State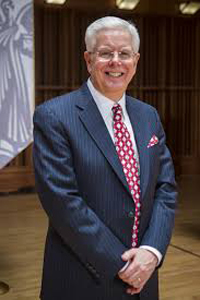 Whittier College graduate Paul W. Ferguson '74, president of the University of Maine since 2011, was named the 15th president of Indiana's Ball State University.
According to Ball's board chair Rick Hall, Ferguson is the person to take Ball State to the "next level."
Ferguson currently serves as the president of the University of Maine, the state's flagship campus in Orono. Prior to that, Ferguson served for five years as provost and vice chancellor for academic affairs at Southern Illinois University, Edwardsville. He has also held positions at the University of Nevada, Las Vegas and the University of Louisiana at Monroe. In addition, he spent six years working as a research biologist and toxicologist in the corporate sector in California.
Ferguson holds a bachelor's degree in biology from Whittier College and a Ph.D. in pharmacology and toxicology from the University of California, Davis.
Ferguson will begin his duties on Aug. 1, 2014.