Alumnus Carlos Bailey Jr. Celebrates 100th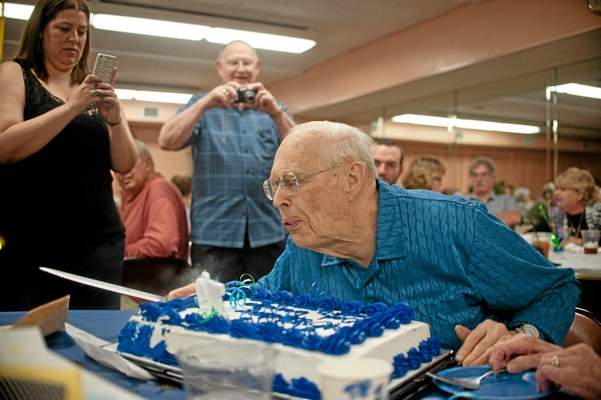 Retired physician Carlos A. Bailey Jr. celebrated his 100th birthday on January 27. Bailey credits his love for ice cream, specifically strawberry ice cream, as the key to longevity.
According to Bailey, his father, Carlos Sr., a long time avid fan of the desert, stopped eating ice cream on his 102 birthday.
"Two and a half years later he died said Bailey Jr. in a recent interview with the Whittier Daily News. "I learned my lesson—more ice cream." 
Bailey Jr. enrolled at Whittier College after the earthquake of 1933 toppled Long Beach Junior College, which he initially attended. 
As a student at Whittier College, Bailey studied pre-med and helped found the Lancer society. After graduation he went on to open his own family practice in the City of Whittier where he and his wife Constance raised twin boys. Constance passed away in 1987 after 46 years of marriage. Bailey can now be found in the garden or spending time with his second wife, Audrey, 92, whom he married 20 years ago.
Read more in the Whittier Daily News.