Alumnus Builds Business on Passion for Chocolate
Tuesday, January 21, 2014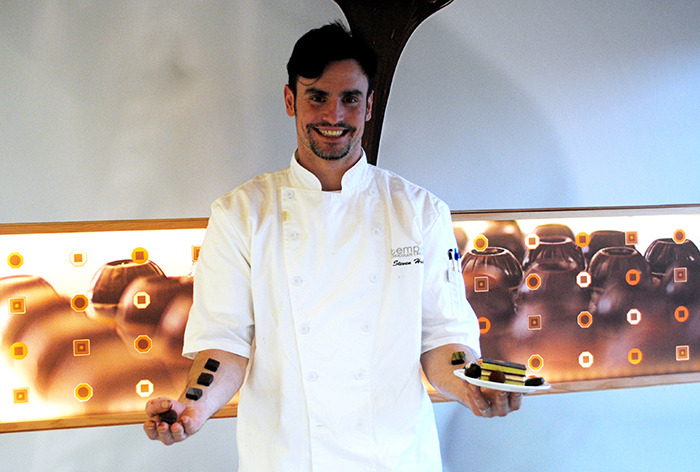 Former Whittier football player and business administration major Steven Hodge '00 is not lacking ambition. After years in the culinary arena, Hodge has opened his own café, Temper Chocolate Pastry, in Vancouver, Canada where he makes cakes, sandwiches, and his own signature chocolates. 
"The name Temper was always in the back of my head. It's a play on words—chocolate is tempered and chefs are known to have bad tempers," says Hodge in a recent interview with the North Short Outlook.
Hodge's signature "Habanero and Honey" chocolates are inspired by a hot sauce competition in California and "Charlie Bites" are named after his nine-month old daughter.
"My motto is do it all at once. You can sleep when you die," says Hodge. Since graduating from Whittier his journey has lead him down an interesting path.
After finishing culinary school in Pasadena, Hodge went onto work at Gordon Ramsey's Royal Hospital Road in London and then as a chocolatier for Thomas Haas Chocolates for four years before venturing out on his own.
Temper is inspired by his experiences in London. "When I worked in London, all the shops had old-school mosaic tile and white marble. This is influenced by that but, with a West Coast feel," added says Hodge.
Read more in the North Short Outlook.