Senior Class Gift
On
2 May, 2013
By
Anonymous (not verified)
0 Comments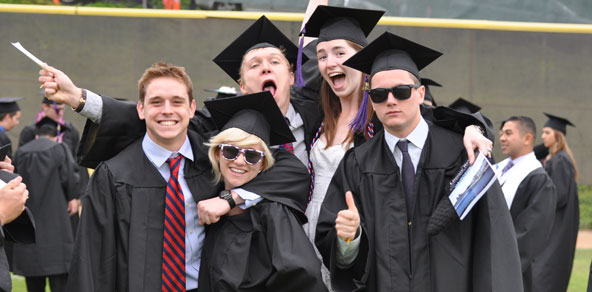 It's not too late! Click here to get your limited-edition Class of 2015 stein.
With a donation of $20.15 you will receive a one-of-a-kind, limited edition, Class of 2015 stein!
Senior Class Honor Roll
Thank you to the following seniors for making their Senior Class Gift. Your support is truly appreciated! 
Alyssa Adame • Shelden Agbayani • Duke Aku-Harakal • Melissa Alfieri • Jon Alioto • Chloe Alpert • Angela Alvarez • Andrew Anda • Michael Anda • Rosalie Atkinson • Gevork Atoyan • Charles Back • Katherine Back • Cruz Baez • Brina Barlow • Mary Brzezinski • Andrew Bucholtz • Rashad Butler • Greg Carlson • Belinda Carrillo • Nicholas Casarez • Marguerite Castaneda • William Coombs • Laura Cornelius • Spencer Crews • Tyler Crough • Mercedez Cundiff • Sara Czworniak • Filip Dajkovich • Karri Davis • Jacob De La Torre • Lucas dePinna • Christopher DePriest • Monica DeShay • Katryna Dillard • Nicole Eckloff • Joshua Ehinger • Meagan Elizondo • Victoria Esquer • Matthew Evans • Joseph Evans • Kyle Feuerhelm • Marco Godinez • Austin Green • Tyler Greenup • Faith Grimes • Devin Guthrie • Priscilla Gutierrez-Galvan • Natalie Halvorsen • Katie Head • Thomas Hemington • Lisa Hom • Kalin Ibrahim-Bartley • Rachel Inouye • Eesha Jagtap • David Jasso • Jonathan Jimenez • Takara Jones • Alison Kalpakoff • Megan Kamayatsu • Bryson Kihara • Robert Kondo • Talia Krebs-Oppenheimer • Janet Lafky-Sojka • Gabriel Lane • Sabastian Latting • Katherine Lazo • Esther Leon • Kyle Leon • Cassandra Leyba • Jessica Littlefield • Rosemary Llewellyn • Robert Loakes • Christian Loera • Scott Margiotta • Nicole Martinez • Denise Martinez • Thomas Mehari • Scott Mele • Sabrina Mercado • Vicki Mercado • Mauro Munguia JR • Stefan Munoz • Noor Mustafa • Lauren Nico • Tyler Nollette • Erik Nyce • William O'Malley • Amy Parada • Courtney Partridge • Rakesh Patel • Courtney Patridge • Marie Perez • Alexander Peterson • Melissa Pinlac • Kelci Quinabo • Zach Rager • Tiffany Reyes •  Kaylyn Rhea • Bianca Rhodes • Ryan Richardson • Ruben Rodriguez • Cervon Rogers • Aracely Rojas-Garcia • Diego Romero • Jazmin Romero • Nicole Ruffino • Emma Sakuda • Noah Salvi • Jacob Sanchez •Robert Santoyo • Christopher Sekiguchi • Amy Sepersky • Terrileigh Shepherd • Helene Sparangis • James Stafford • Justice Stanley • Kelly Stinefelt • Jeremy Talabera • Tiffany Tsui • Shannon Tsumaki • Malia Valdivieso • Anabel Valdovinos • Brittnie Vargas • Adam Vega • Analy Ventura • Jannina Vicent • Dallas Voyce • Chad Wakabayashi • Jessica Webster • Andrew Xiong • Noah Zeko
Senior Class Gift Committee
Brittnie Vargas, Greg Carlson, Helene Sparangis, Jaimis Ulrich, Melissa Alfieri, Rosalie Atkinson, Sabrina Mercado, Vicki Mercado, Victoria Esquer, Rashad Butler