Office of International Programs
On
4 May, 2013
By
rrafferty
0 Comments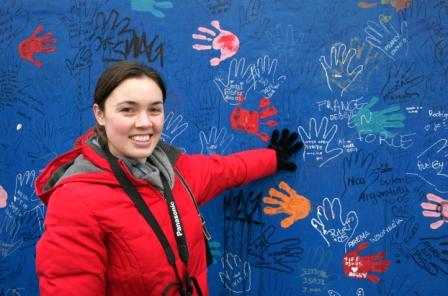 Explore the World with Whittier College…
Cultural exchange, foreign language immersion, unique academic endeavors - all of these are hallmarks of the international study experience.
For the last 50 years, in keeping with its mission to prepare students for a global society and evolving workplace, Whittier College has sponsored study abroad opportunities, placing qualified students in locations throughout five continents (and at sea).
In addition, the Office of International Programs serves the special needs of international students on the Whittier College campus. The office acts primarily as a source of information and assistance with the goal of helping to make the international student experience at Whittier College as productive and meaningful as possible.
The office provides the following services:
issuance of required immigration documents;
student tracking and reporting as required by SEVP and Department of State;
fall and spring orientation programs;
assistance with financial and personal matters;
assistance with health insurance, internships, on-campus employment, tax and immigration matters;
certificates of enrollment and official letters for foreign administration offices;
information on social and cultural events; and
liaison with campus and community programs.
Contact
Office of International Programs (OIP)
Platner Hall 205