Fulbright Awardees Teaching across the Globe in Croatia, Mongolia, and Sri Lanka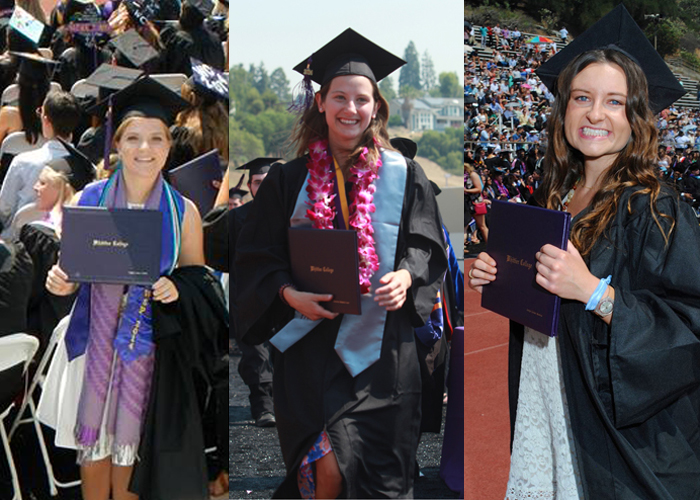 Three recent Whittier College graduates have been granted highly competitive Fulbright English Teaching Assistantship awards. The recipients Carlee Shults '14 (Avondale, AZ), Elizabeth Cook '14 (Zionsville, IN), and Amiya Moretta'14 (Seal Beach, CA) will each be spending at least 20 hours a week teaching English at their assigned foreign school and will also conduct side projects.
Shults, a sociology and Whittier Scholars Program (WSP) double major, is headed for the coastal, Eastern European country of Croatia; psychology major Cook will be in Mongolia; and Moretta, a WSP major, will be in Sri Lanka.
As the former president of the Urban Agriculture Club, Shults will use her gardening skills to create a food forest with her students, in tandem with her teaching responsibilities. She hopes that the food forest, which is a form of native habitat rehabilitation through edible gardening, will give her and her students an opportunity to explore cross-cultural connections through local agriculture and food. 
"I have never been to Eastern Europe and greatly look forward to the rich and diverse peoples, foods, and languages I will encounter," said Shults. "I'm excited to represent the college and the country to the best of my ability, with honesty, compassion and perspective."
Moretta previously studied in Sri Lanka through the Intercollegiate Sri Lanka Education (ISLE) Program, and is eager to return to Sri Lanka to teach English and build upon her prior experience there.
"I wanted to go back and immerse myself deeper into the culture," she said. "I will be teaching English at a Sri Lankan university, with a focus on creative writing as an outlet for self-expression. I am most [excited for] the cultural exchange and the connections I [hope] to make with the people there."
Cook previously conducted field study research on the production of tea and its role in society in Nairobi, Kenya. She decided to apply to Mongolia after seeing a fascinating exhibit of the diverse country during a field trip to the Annenberg Museum led by psychology professor Christina Scott.
"I feel I have been given a gift and I intend to make the most of every opportunity," said Cook. "The professors [at Whittier College] made it possible through their diligent instruction. They made me hungry to learn more."
Moretta agrees, "I had a ton of support from many professors, such as Professor Jake Carbine who encouraged me to challenge my comfort zone by doing the ISLE Program; [English Mellon fellow] Michelle Chiharra who guided and encouraged me in my last semester of college to pursue a career as a writer; and of course, Director of Fellowships Rosemary Carbine, who helped me through the whole fellowship process. I also enjoyed my poetry class with Professor Tony Barnstone who was a joy to be in class with and a great source of guidance and encouragement in the creative process."
"Whittier College made it possible to do it all," Shults said, "so I feel prepared to conquer whatever lies ahead. I know that I have been offered every resource to succeed, and I have a powerful network of mentors and friends to guide me."
The Fulbright Program, established in 1946 by the late U.S. Sen. J. William Fulbright, is the flagship international educational exchange program sponsored by the U.S. government. It is designed to increase mutual understanding between the people of the United States and of other countries.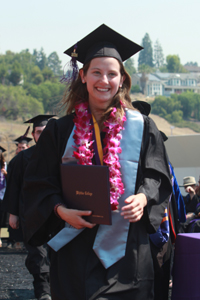 Elizabeth Cook '14
Hometown: Zionsville, Indiana
Fulbright Location: Mongolia
Major: Psychology
Study Abroad: Nairobi, Kenya
Internships: Intern in the Office of Communications, Instructor Guard at the Whittier Summer Sports Camp
Future Plans: To further her education and contribute to society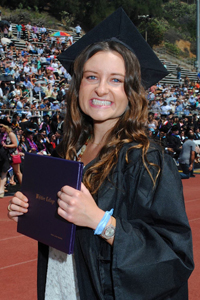 Amiya Moretta '14
Hometown: Seal Beach, CA
Fulbright Location: Sri Lanka
Major: Recording Culture (Whittier Scholars Program)
Study Abroad: Sri Lanka ISLE Program
Fellowships: Keck Undergraduate Fellowship
Future Plans: To use creative writing as a means for social change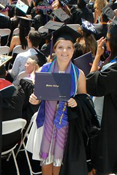 Carlee Shults '14
Hometown: Avondale, Arizona
Fulbright Location: Croatia
Major: Anthropology/Sociology, Gender and Identity Studies (Whittier Scholars Program)
Study Abroad: China (JanTerm)
Fellowships/Internships: Richard M. Nixon Presidential Inauguration Fellowship, National Science Foundation Research Experience for Undergraduates (REU), Keck Undergraduate Fellowship, Poet Intern for the Center for Engagement with Communities' Mentor Program Coordinator, Academic Coach and sociology tutor at CAAS, president of the Urban Agriculture Club
Future Plans: Become a Teach for America Corps member and complete a master's degree in education from Arizona State University