Transfer Students
On
2 May, 2013
By
admin
0 Comments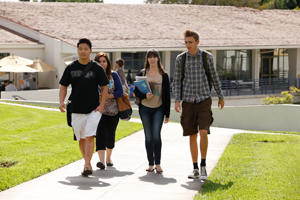 Congratulations, and welcome to the Poet Family. Now that you have been admitted, it is time to take advantage of the information and resources on these pages to get you well on your way to transitioning into a student at Whittier College. 
Our Steps for New Transfer Students page serves as a one-stop shop for questions regarding registration, orientation, submitting your transcripts, academic services and opportunities, getting involved in campus life, and more.
The Transfer Student Checklist provides step-by-step instructions to help you get enrolled and prepared to step onto campus.
Contact
Transfer Students Program
Wardman Library, Ground Floor, G003
562.907.4816