Spotlight Shines on Academy President Cheryl Boone Isaacs '71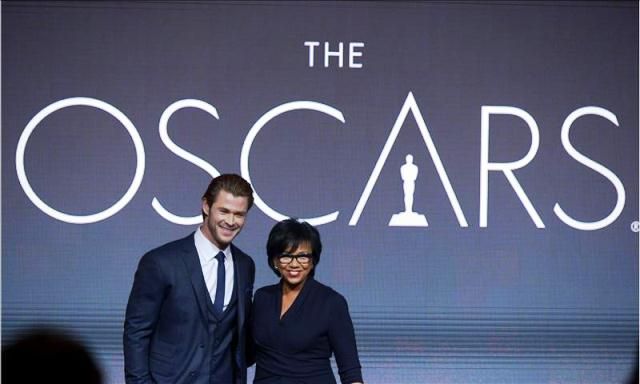 With the 2014 Academy Awards telecast on Sunday, a spotlight has shone on the organization's new president Cheryl Boone Isaacs. The veteran Hollywood marketing executive has recently been profiled in the Los Angeles Times,  Associated Press, Hollywood Reporter, and NPR, among other news outlets.
Much of the coverage has focused on diversity within the Academy.
"In the 30-odd years I've been in this business, there have been many changes—but not enough," said Boone Isaacs in a recent interview when asked about Hollywood's progress in the area of diversity. "But I think right now the collective consciousness is such that all folks are being much more open to bringing in new voices, different stories."
She adds, "The Academy has really pushed forward, and I know my election is part of this … a recognition of the diversity that's out there that has been able to rise."
[Related Story: Alumna Alma Martinez '84 Inducted into the Academy]
Among her plans to bring in new voices, Boone Isaac is boosting the academy's mentoring programs, the student academy awards, and the scientific and technical council.
Boone Isaacs was elected as the 35th president of the Academy of Motion Picture Arts and Science last July. She is the first African-American and only the third woman to hold the position that provides direction to the Academy while working alongside CEO Dawn Hudson, who handles its day-to-day operations.
In February, Boone Issacs received her own accolades netting the Trailblazer Award during Essence's Black Women in Hollywood Luncheon and an NAACP Image Award.
"I'm a longtime admirer of the NAACP Image Awards and the work they've done to promote diversity and inclusiveness in the entertainment industry, and I couldn't be more proud to be inducted into the Hall of Fame," Boone Isaacs said in a press release.
Boone Isaacs' film industry career spans four decades, during which time she has held a variety of positions with major studios, including executive vice president of worldwide publicity for Paramount Pictures and president of theatrical marketing for New Line Cinema, making her the first African-American woman to run a studio marketing department, overseeing creative advertising, publicity, media-buying, co-op advertising, product placement, and market research. Currently, Boone Isaacs heads her own company, CBI Enterprises, Inc., a strategic marketing company where she has consulted on such films as The Artist, The King's Speech, Precious, Spiderman 2, and Tupac: Resurrection.