Clubs
On
8 May, 2013
By
rrafferty
0 Comments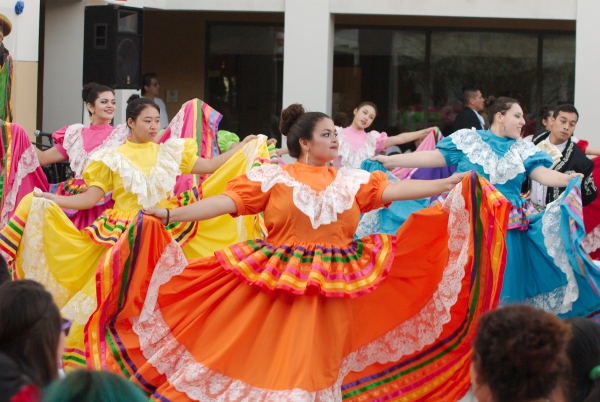 The following is a representative list of active student clubs and organizations for 2014-2015.

Use OrgSync to browse by club or category or search by keywords and description​


---
Identity or Affinity Clubs
Amigos Unidos - Whittier College is proud of its sizeable Latino population, and Amigos Unidos is very active in promoting Latino issues and culture through different social events, field trips, and speakers from the community. In addition, Amigos does outreach into the surrounding area through community service and mentoring college-bound students.
Contact: amigosu@poets.whittier.edu
Asian Students Association (ASA) - The Asian Students Association promotes Asian culture and traditions as well as the contributions of Asian-Americans, and coordinates a series of events throughout the year. 
Contact: asa@poets.whittier.edu
Black Student Union (BSU)
The Black Student Union (BSU) assists Black students enrolled at Whittier, both academically and socially, through events, programs, and activities held throughout the year. In addition, the BSU seeks to make an impact on the political, cultural, psychological, and intellectual development of its members. 
Contact: bsu@poets.whittier.edu
Halo Halo Club - The Halo Halo club seeks to celebrate Pilipino heritage, to raise awareness, and further the understanding of its traditions and culture. Halo Halo club welcomes all individuals regardless of creed, religion, gender, political affiliation, sexual orientation, or physical handicap and thus strives to foster a sense of family through various activities and events. 
Contact: halohalo@poets.whittier.edu
Hawaiian Islanders Club (HIC) - The Hawaiian Islanders Club at Whittier College (HIC) supports students from Hawai'i and other individuals who actively demonstrate an interest in Hawaiian culture and traditions. As an organization, the Hawaiian Islanders Club strives to develop and maintain a healthy, diverse community while seeking high moral standards and unity through numerous social events and community service activities. 
Contact: hic@poets.whittier.edu
Mid-East Connection - The members of the Mid-East Connections Club promote an understanding and appreciation of the mid-east culture to the student body and faculty of Whittier College through social activities. The group embraces the mid-east culture through belly dancing. They perform at certain social and cultural events at Whittier College, such as Asian Night. 
Contact: mideast@poets.whittier.edu
Movimiento Esudiantil Chicano/a de Aztlan (M.E.Ch.A) - M.E.Ch.A promotes and encourages Chicano/a and Latino/a people to pursue and continue higher education, while maintaining a strong sense of self-identify and pride. 
Contact: mecha@poets.whittier.edu
Transgender, Other Identified, Bisexual, Gay, Lesbian, and Allies for Diversity (TOBGLAD) - TOBGLAD is a confidential group that serves as a support system for students and involves them in crucial political issues affecting the bisexual, gay, and lesbian community. The organization's focus is to end discrimination through educating the Whittier College community.
Contact: tobglad@poets.whittier.edu
---
Arts-Related Clubs
DanceVersity - DanceVersity (formerly Latin Dance Club) allows students to explore various cultural dances including but not limited to Latin. All styles of dance are welcome! DanceVersity is a free space for every culture to share their dance styles and learn choreography by local studios or the club choreographer.
Contact: danceversity@poets.whittier.edu
Whittier College Forte - The Forte are an all-male acapella group established in 2015 who cover a wide range of musical genres. They are dedicated to bringing music and entertainment to the students of Whittier College and plan to expand Whittier's reach through inter-collegiate concerts and performances throughout the community.
Contact: wcforte@poets.whittier.edu
Whittier Tells Funnies (formerly Improvisation & Sketch Comedy) - The first Whittier College Improv and Sketch Comedy Club was founded in September 2009. The group meets twice a month in the studio theatre. All students are welcomed and are able to submit their original sketches. We work towards expressing ourselves through performing original skits, and releasing stress through laughter.
Contact: improv@poets.whittier.edu
---
Field/Major-Related Clubs
Biology Club - The Biology Club provides an intellectually stimulating environment for those interested in the biological sciences through educational and social activities outside of the classroom.
Contact: bioclub@poets.whittier.edu
Chemistry Club - The Whittier College chemistry club is open to all students in the community. We strive to educate, network and familiarize chemistry students with their peers and instructors. To accomplish our purpose we will participate in fun and educational chemistry oriented activities.
Contact: chemclub@poets.whittier.edu
ENACTUS - ENACTUS, formerly known as Students in Free Enterprise (SIFE), is an international non-profit organization that works with leaders in business and higher education to mobilize university students to make a difference in their communities while developing the skills to become socially responsible business leaders.
Contact: dduran@whittier.edu
Math Club - The Math Club, a chapter of the Mathematical Association of America, was established to provide a network of acquaintances for those involved in or interested in mathematics, to advance the interests of the members in the areas of mathematics, and to provide assistance to the Whittier College community in said areas. 
Contact: mathclub@poets.whittier.edu
Organization Mondiale pour L'Education Presolaire (OMEP) - The first collegiate chapter of OMEP in the world. Members of OMEP Whittier College are ACTIVISTS promoting the health, rights, wellbeing, and education of the world's children, especially those enduring poverty, war, abandonment, or natural disasters locally, nationally, and internationally.
Contact: omep@poets.whittier.edu
Psychology Club - The Psychology Club holds social events, both psychology themed and non-psychology themed. Some regular events include graduate school panels, movie nights, and guest speakers. The club is open to members of all majors. 
Contact: psychclub@poets.whittier.edu
Social Work Club - The Social Work Club meets once a week to discuss social issues and work together to provide community service, as well as work to fundraise money to attend the annual NASW Lobby Days in Sacramento during the spring semester. 
Contact: socialwork@poets.whittier.edu
Physics Club - The Society of Physics Students is all about physics! Come chat with us, watch sci-fi movies with us or go on awesome field trips, such as to Joshua Tree Park to camp out and look at nearby planets and the moon or to the Griffith Observatory. 
Contact: physics@poets.whittier.edu
Sociology/Anthropology Club - The Sociology Club was established in order to bring students interested in Sociology together so that they can better themselves and their academic experiences. 
Contact: sociology@poets.whittier.edu
Students for Community Medicine - Students for Community Medicine (SCM) aims to increase the number of students who commit themselves to working in medical and health science fields in underserved populations, provide and maintain an on and off campus communication networking among students interested in the health fields, support minority and disadvantaged students considering a career in the medical and health professions, and assist in the retention of underrepresented minorities as well as all other students throughout their academic career here at Whittier College.
Contact: scm@poets.whittier.edu
Whittier College Engineering Team -The Whittier College Engineering Team's purpose is to educate students on campus about different aspects of engineering. Our three areas of focus are: robotics rocketry,and 3D printing.                                                    Contact: wcengineering@poets.whittier.edu
Whittier College Sustainability Club -The focus of the Whittier College Sustainability Club is to raise awareness for how to manage a healthy and sustainable lifestyle. Through projects, fundraisers, and field trips we will incorporate this idea into our academics, our community, and ourselves as members of society. WCSC will be working closely with faculty in various departments to help students learn about sustainability and how to support self-sufficient businesses.                                                                  Contact: sustainability@poets.whittier.edu
---
General-Interest Clubs
Anime Club - Anime Club is an organization that meets to discuss, show, and promote anime in a local community setting and also focuses on broadening Japanese cultural understanding. In addition to viewing anime, the club also engages in other activities, such as viewing anime music videos, reading manga, karaoke, and cosplaying. 
Contact: anime@poets.whittier.edu
Artorian Order Of The Knights Of Pendragon (AOKP) - Do you ever feel like your owl-post got lost in transit? Add adventure to your life with the Artorian Order of the Knights of Pendragon (AOKP)- a Medieval and Renaissance- based live action role-playing club. Join us for fantasy, fighting, feasting, and... fun!
Contact: aokp@poets.whittier.edu
Campus Improvement & Activities (CIA) -  CIA (formerly Residence Hall Association) is a major programming body for residence and funds various endeavors in pursuit of enhancing the quality of life on campus.
Contact: cia@poets.whittier.edu
Commuter Student Association
A group of Whittier College students dedicated to providing WC commuter students with opportunities for unity and voice on campus, as well as scholarly support, social enrichment, and encouragement to participate fully in their college experience.
Contact: commuter@poets.whittier.edu
Dance Team - The Whittier College Dance Team is an organization on campus that strives to incorporate and exhibit student creativity in the form of movement. They perform at school-wide events throughout the fall and spring semesters. The team recently started putting together an annual dance concert that takes place sometime between late January and early February to showcase dance talent and performances from both on- and off-campus organizations and individuals.
Contact: danceteam@poets.whittier.edu
Freshmen Class Council - The Freshmen Class Council was established to represent the Freshmen of Whittier College as a branch of the ASWC Senate. The club is responsible for serving and representing the Freshmen of Whittier College and abiding by all rules and regulations of the Whittier college community.
Contact: fcc@poets.whittier.edu
Fun Night Club - F.N.C. is a dance and other activities club that emphasizes the old fashioned idea of pure clean fun. It's designed to allow poets of all types and backgrounds to get together and bond through dancing and hanging out. We are simply attempting to create a fun loving environment where people can not only have a good time but also make new friends and show off their best and their worst dance moves. The club will focus on hosting dance nights, but on occasion, we plan to take the fun off campus. Some ideas we have include laser tag and trampoline parks. 
Contact: funnightclub@poets.whittier.edu
League of Legends - The League of Legends was established for the purpose of creating a community where League of Legends could come to play and socialize.
Contact: lolclub@poets.whittier.edu
Poets Auto Club - The Poets Auto Club are a group of students who enjoy learning and experiencing the world of cars.
Contact: poetsauto@poets.whittier.edu
Program Board - The primary objective of the Program Board is to provide balanced programming and high quality entertainment that is consistent with the educational objectives of the College, the priorities of the Associated Students of Whittier College, and the needs and interests of the entire College community.
Contact: aswc_prog@poets.whittier.edu
Running/Hiking Club - The Running/Hiking Club meets up to run or hike a couple times a week to provide students with an opportunity to stay fit while meeting other students and becoming familiar with the area.
Contact: runninghiking@poets.whittier.edu
Smash Bros. Club - The Smash Bros. Club is a cool group of kids, dedicated to the art of Smash. The Club holds weekly tournaments of the popular, fun, and inclusive video game in an effort to create a relaxed community where students, faculty and staff can all come together to enjoy a good Falcon Punch. 
Contact: smashbros@poets.whittier.edu
WC Spirit Squad - The Whittier College Spirit Squad is a club to promote and uphold team spirit, develop good sportsmanship by example, to support good relations in the community, and to work in harmony with the school's team management and administration.
Contact: spirits@poets.whittier.edu.
---
Politically-Minded and Activist Clubs
Association of Female Leaders (AFL) - AFL seeks to foster mentorship between female students and leaders out in the greater Los Angeles area in all fields of study. Participants will have access to a wide network of female leaders and opportunities for internships and careers. Additionally, AFL seeks to advocate for female empowerment on and off campus. In addition to this greater network off-campus, AFL wishes to host campus-related events as well, including: workshops, panels, community projects, and other events.
Contact: afl@poets.whittier.edu
Nourish International - Whittier College  - Nourish International invites college students around the country to be a part of the solution to global poverty, providing them with the training, support and creative space they need to make a difference. Through Nourish, college students around the country operate social businesses on their campuses. Students invest the profits that they earn in poverty reduction projects in the developing world, which they travel abroad to implement alongside community organizations.            Contact: nourish@poets.whittier.edu
Richard M. Nixon Republican Club - The Richard M. Nixon Republican club is founded to bring together students interested and passionate about Republican politics on this campus. Although, not all members are republican, we strive to educate students on current political topics through trips to local museums, movie nights and debates. We also wish to bring about a greater awareness of Richard Nixon to the campus as well as provide other extracurricular events to the students at Whittier College.
Contact: nixon37@poets.whittier.edu
Roosevelt Institute - WC Roosevelt Institute are a student policy organization that engages a new generation in a unique form of progressive activism that empowers young people as leaders and promotes their ideas for change
Contact: wcrooseveltinstitute@poets.whittier.edu
Students for Education Reform (SFER) - Students for Education Reform is a club that meets to discuss current state and national education policies, explore possible solutions, and further understand the many issues facing the education reform movement. The club brings together policy advocates, teachers, school administrators, politicians, and others related to the education system to participate in panels and discussions.
Contact: sfer@poets.whittier.edu
Students for Justice in Palestine - A social-activist, non-religiously affiliated organization which educates people on the Israel-Palestine conflict and fights for the human rights of Palestinians while condemning the actions of apartheid and genocide from the Zionist state.
Contact: sjp@poets.whittier.edu
---
Service-Related Clubs
Circle K - Circle K is an international community service organization sponsored by a Kiwanis club on a college or university campus which blends community service and leadership training with the opportunity to meet many other college students at service projects, conferences, and conventions. Each club works closely with their school and local community in planning and implementing projects that best serve the needs of that particular area. This gives members the opportunity to work closely with and get to know many different people, not just those at their own school.
Contact: circlek@poets.whittier.edu
MedLife - MEDLIFE is an organization that aims to provide Medicine, Education and Development to low income families globally. MEDLIFE is a rapidly growing organization with various chapters in universities across the nation. MEDLIFE provides pre-med and other pre- health, engineering, and social work students with the opportunity to travel to mobile clinics in poor communities in Peru, Ecuador, Tanzania or Panama as well as volunteer to improve upon medicine, education or development in their local communities.
Contact: medlife@poets.whittier.edu
Raising Awareness for the Environment (RAE) - RAE was founded in Fall 2010 with the goal of educating the Whittier College population on sustainability issues and localized solutions. In recent years, RAE is currently focused on the issue of water and how we can wean student from their cultural addiction to plastic bottles and labeled water. The club has organized movie screenings, distributed stainless reusable bottles for over 400 students, and petitioned for more fountains to be installed around campus via the "Take back the Tap" Campaign. Previoudly, RAE distributed reusable bottles for incoming freshmen with the sponsorship of the Dean of Students and the ASWC Senate. The club also organizes Earth Week activities.
Contact: rae@poets.whittier.edu
Urban Agriculture Club - The Urban Agriculture Club is focused on learning the theory and practice of urban agriculture. The club hosts agriculture related events, including talks, community service days, film screenings, and more!
Contact: urbanag@poets.whittier.edu