Milestone Reunions
On
2 May, 2013
By
Anonymous (not verified)
0 Comments
j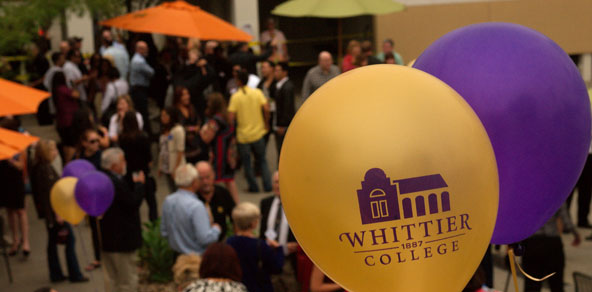 Every class reunion at Whittier College is a special one. In recent years, the 50th Reunion celebration has been an opportunity for the class to organize a significant gift campaign focusing on participation and dollar goals that reflect the magnitude of this important milestone.
---
Class of 1964
It's time to celebrate 50 years since our graduation from Whittier College! Fond memories of Dr. Upton and Design for Thinking, and Dr. Nerhood and Moby Dick still echo in our minds. And who can forget notable Poet memories such as "Button Frosh", Jacks, Founders Hill, 'Old Hadley' Field, or The Spot? We hope you will be part of our 50th Reunion celebration ad relive many of these memories as we reunite for Whittier Weekend.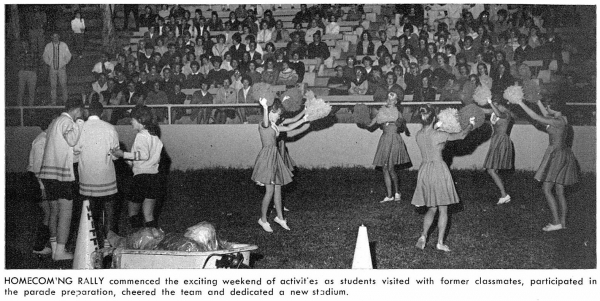 Here are just a few of the activities planned for the Class of 1964:
Friday, October 17
Golden Anniversary Brunch @ Memorial Chapel
Class Picture @ The Rock
Class of 1964 Reception @ The Radisson
Saturday, October 18
Class of 1964 Golden Reunion Reception and Dinner @ Wardman House
Sunday, October 19 
Farewell Coffee/Brunch @ Crepes & Grapes Cafe
For a complete listing of Whittier Weekend activities and registration, click here.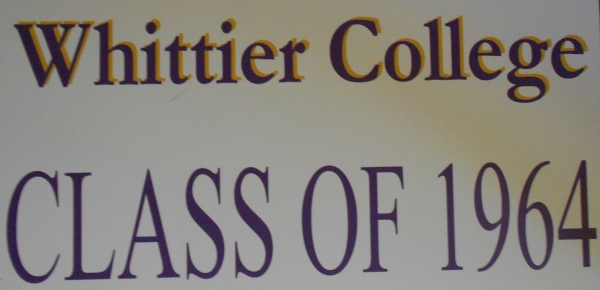 We hope you will come to Whittier Weekend for our 50th Reunion and participate in our Class Gift. Forty-one percent (41%) of the class donated to the College at our 45th anniversary. Let's make it at least 50% for our 50th! Your gift of ANY amount - $19.64, $50, $500, $5,000 - counts toward our class participation total.
Many of us can also give back to our alma mater by including Whittier in our will or estate plans by becoming members of the Philadelphian Society. These planned commitments play a tremendous role in maintaining the College's success as a nationally recognized liberal arts institution. Currently, there are just FIVE Philadelphians in the Class of 1964. Let's improve this number as well in honor of our 50th.
Amy Carlton, Associate Director of Development, is available to answer questions regarding our class gift and can be reached at 562.907.4214 or acarlton@whittier.edu.
We look forward to getting together, giving back, and sharing our collective memories of a great time in our lives. We hope to see you October 17 - 19!
Class of 1988 Reunion Committee:
Kathy (Kingsbury) Dobrzycki '64, Susan (Perry) Elliott '64, Craig Elliott '66, Bill Francis '64, Marcia (Keifer) Franzen '64, and Dori (Wells) Rodi-Shryock '64.
To make your 50th Class Reunion gift, click here.