Counseling Center
On
27 Apr, 2013
By
rrafferty
0 Comments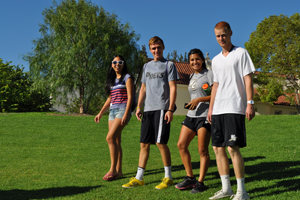 Whittier College's Student Counseling Center provides a full-range of counseling services designed to help students cope with the challenges and stressors in their daily lives to achieve his or her full human potential.
A confidential and student-focused resource, the counseling center is staffed by graduate level psychology interns and postdoctoral associates who work under the supervision of a licensed clinical psychologist.
Counseling services are provided at no cost to currently enrolled students at Whittier.
Contact
Counseling Center
Haverhill A (next to Campus Safety)
562.907.4239
562.907.4218 (fax)
​CounselingCenter@whittier.edu
Hours of Operation
Monday - Friday, 8:00 a.m. – 5:00 p.m.
Closed daily from Noon – 1:00 p.m.
Professional counseling staff is on call 24 hours a day, seven days a week. For after hours emergencies, call Campus Safety at 562.907.4211 and ask to be connected to an on-call therapist.
Department News
Finals can be stressful for many students.  But that doesn't have to be the end of the story!  Check out these Tips for Managing Stress During Finals... More
Department Events
There are no upcoming events to display.