Get Involved
The Whittier College Alumni Association offers a number of volunteer opportunities that enable you to stay connected, engaged and involved with the College, regardless of whether you are local to campus or living afar.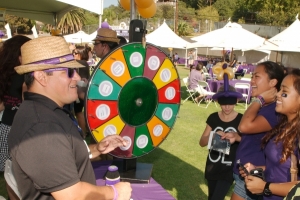 Join our greater Poet network now, and make new friends or reconnect with old ones, find career connections and resources, and help build the future of your alma mater!
Volunteer opportunities range from career mentors and guest speakers, to affinity organizations and fundraising groups, to leadership councils and student campaigns. Browse the tabs below to learn more about current alumni opportunities and leadership organizations that need your talent, your time, and your input. GO POETS! 
Interested in having a voice in the strategic direction of your Alumni Association? Want to develop your leadership skills? Looking for ways to connect with fellow Poets for social or professional reasons? Click on any of the links below to find out how you can get involved today!
Alumni Board of Directors --The governing body for the Poet Alumni Association, this organization sets annual goals in tandem with the College to grow and strengthen the alumni network, bridge the student-to-alumni experience, and expand the benefits of alumni membership.

Student Alumni Board --Student members work to connect alumni with current students in a variety of social and professional avenues, and serve in an advisory capacity to the Alumni Board of Directors.

Regional Chapter Leader --Alumni in various regions around the globe foster local networks and plan or support programming for alumni interaction and engagement.
Not ready to be a leader just yet but want to be part of a team? Looking for the "right fit" for your volunteer service? Know you have something to contribute, but not entirely sure about making a significant commitment of time just yet? Consider any of the following ways you can "test the waters" and find your niche, all while supporting the College's programs.
With their true Poet Pride, our alumni are known as great hosts! Whether welcoming fellow classmates and families back to campus during Whittier Weekend, connecting with students studying or working a local internship in your city, or to opening your home to a traveling Poet sports team, please let us know your interest in serving as Whittier College hosts.
For more information on how to host a student or team, or to sign up for "host duties" during Whittier Weekend 2014, please contact the Office of Alumni Programs at 562.907.4222 or alumni@whittier.edu.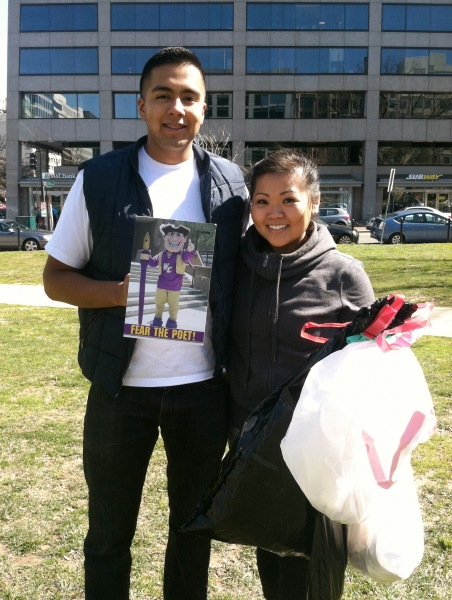 The Whittier College Alumni Association is proud to host an annual Poets for Others weekend of service activities - an event that encourages members of the Poet family to get involved and give back through a donation of a few hours of time and much-needed service. Along with the service activities that take place on and around the Whittier College campus, the Alumni Association invites all "proud Poets" to also give back in their home communities. Last year more than 70 members of the Poet Family participated in 18 cities, across 3 countries, benefiting 21 organizations – thank you to all who continuously take part in this program!
SAVE-THE-DATE for Poets for Others 2015 - Saturday, May 30, 2015. Look for more information to come on how to sign up and possible volunteer opportunities.