Honor Societies
On
3 May, 2013
By
admin
0 Comments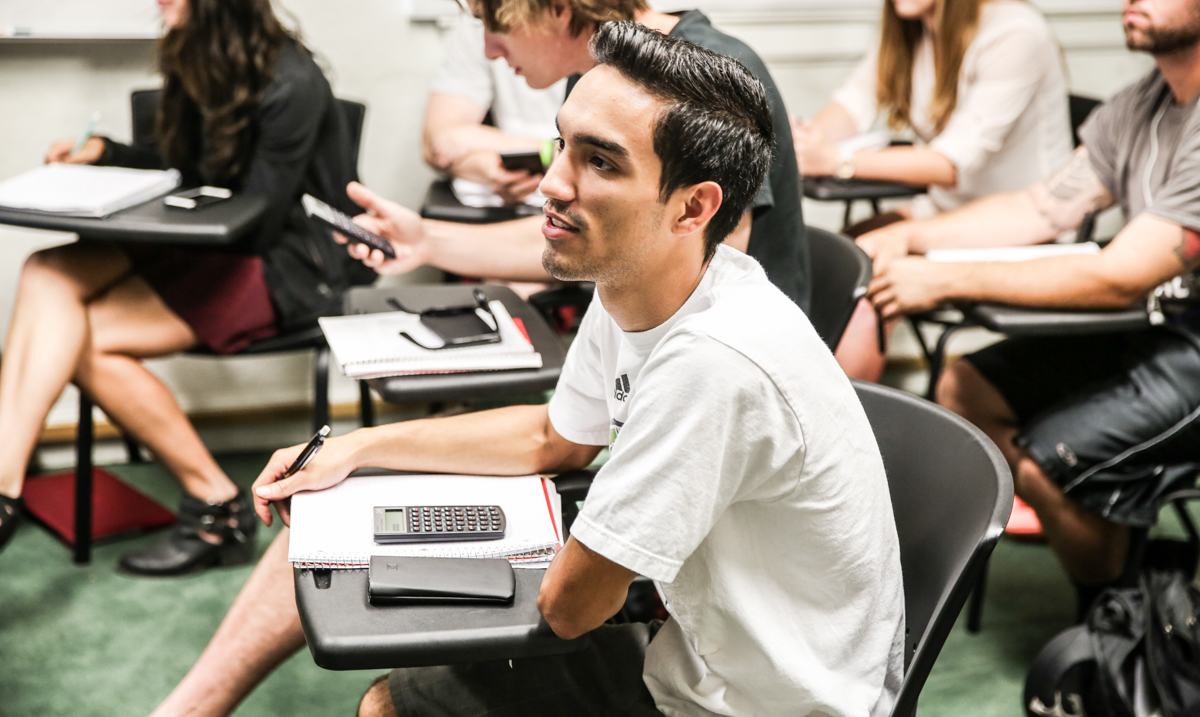 Whittier College currently operates campus chapters of each of the following national honor societies. Members of these organizations are selected based on criteria such as grade point average, and, in general, exhibit a keen dedication to scholarship, service, and leadership.
Leadership Society
Omicron Delta Kappa (ODK)
Faculty Advisors: Wendy Furman-Adams, Fritz Smith
Recognizing those who have obtained a high standard of efficiency in collegiate activities, ODK brings together the most representative students in all phases of collegiate life, from athletics and artistry to service and scholarship. The ODK membership seeks to foster and help shape the host college's engagement in questions of local and intercollegiate interest.
Contact: odk@poets.whittier.edu
Academic Societies
Anthropology: Lambda Alpha
Contact: lambdalpha@poets.whittier.edu
Biology: Beta Beta Beta
Faculty Advisor: Hector Valenzuela
Contact: hvalenzu@whittier.edu
Business: Alpha Pi Delta
Faculty Advisor: Lana Nino
Contact: apd@poets.whittier.edu
Chemistry: Nu Mu Rho
Faculty Advisor: Devin Iimoto
Contact: numurho@poets.whittier.edu
Economics: Omicron Delta Epsilon
Faculty Advisor: David Hewitt
Contact: ode@poets.whittier.edu
Education: Delta Phi Upsilon
Faculty Advisor: Judith Wagner
Contact: jwagner@whittier.edu
English: Sigma Tau Delta
Faculty Advisor: Sean Morris
Contact: sdp@poets.whittier.edu
French: Pi Delta Phi
Faculty Advisor: Andrew Wallis
Contact: awallis@whittier.edu
History: Phi Alpha Theta
Faculty Advisor:  Robert Marks
Contact: RMarks@whittier.edu
Kinesiology: Phi Epsilon Kappa (PEK)
Faculty Advisor: Ann Hickey
Contact: ahickey@whittier.edu
Mathematics:  Pi Mu Epsilon
Faculty Advisor:  Mark Kozek
Contact: mkozek@whittier.edu
Philosophy:  Phi Sigma Tau
Physics: Sigma Pi Sigma
Faculty Advisor: Glenn Piner
Contact: sigpisig@poets.whittier.edu
Political Science: Pi Sigma Alpha
Faculty Advisor: John Neu
Contact: jneu@whittier.edu
Psychology: Psi Chi
Faculty Advisors:  Christina Scott and Joanne Hash
Contact: cscott@whittier.edu or jhashcon@whittier.edu
Religious Studies: Theta Alpha Kappa
Faculty Advisor: Joe Price
Contact: tak@poets.whittier.edu
Social Work: Phi Alpha
Faculty Advisor:  Paula Sheridan
Contact: psheridan@whittier.edu
Sociology: Alpha Kappa Delta
Faculty Advisor:  Julie Collins-Dogrul
Contact:  jcollin5@whittier.edu
Spanish: Sigma Delta Pi
Faculty Advisor: Doreen O'Connor-Gomez
Contact: sdp@poets.whittier.edu
Theatre: Alpha Psi Omega
Faculty Advisor: Gil Gonzalez
Contact: apo@poets.whittier.edu
To learn about field and major-related student clubs and organizations, click here.