City of Whittier
On
10 May, 2013
By
admin
0 Comments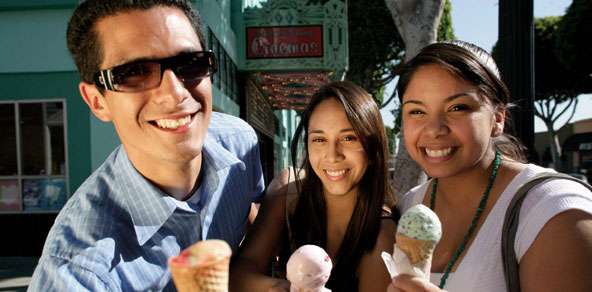 With a total population of more than 85,000 and a motto of "People, Pride, and Progress," the City of Whittier is one of Southern California's best examples of small-town living, offering the comfort of a quiet, residential community with major metropolitan cultural destinations, mountain sports, and miles of coastal beaches only short journey away, via freeway or rail.
At the heart of this city lies Uptown Whittier, a two-minute, tree-lined walk from the Whittier College campus. With its more than 200 shops, restaurants, and services, Whittier provides nearby college students, faculty, and staff the chance to eat in an array of ethnic restaurants, discuss matters of the day in local coffeehouses, hear live music in a variety of venues, go to the movies, shop for vintage clothing, used books and CDs, and take advantage of the many professional services in the area, ranging from hair salons to florists to medical practices. Not surprisingly, many businesses in Uptown are owned or managed by Whittier College alumni, who've chosen to remain in—or return to—the area.
Underscoring the small-town feel, Uptown Whittier is also the location for several community events throughout the year, including antique street fairs, a holiday parade, and a weekly farmers market. To learn more about the City of Whittier, please visit the city's website by clicking here.